While much of the content on this website is dedicated to assisting the individuals who have been accused of crimes of family violence in Texas, The Law Offices of Richard C. McConathy remains extremely sympathetic to the victims of these crimes as well. For that reason, this page of our website is intended to offer domestic violence victims various resources that may be of help to them during the most difficult times.
We understand that crimes of family violence often involve very complex relationship issues and answers are not always easy to find. It is important for you to understand if you have been the victim of a crime of domestic violence that you do have options and there are multiple people who are ready and willing to help you as soon as you are willing to ask for it.
Family Violence

Defense Lawyer in Irving, Dallas, Carrolton, Richardson, TX

If you are facing a family violence criminal charge in Texas, you will want to have experienced legal representation by your side. The Law Offices of Richard C. McConathy has spent decades handling these cases all over the greater Dallas area.

Contact the Law Offices of Richard C. McConathy today at (972) 233-5700 for a consultation about your alleged offense in Irving, Dallas, Carrolton, Richardson, and surrounding areas of Dallas County, Texas. Our firm will work to potentially get your criminal charges reduced or dismissed.
Options for Victims of Family Violence
The first thing any victim of domestic violence should know is that Texas has a 24-hour hotline dedicated to family violence victims. Call 800-799-SAFE (7233), as this telephone number is answered 24 hours a day, every day of the year, by trained volunteers and employees who provide survivors of family violence with immediate intervention through safety planning, understanding and support, information about shelter center services, and referrals to other service providers.
You should also know that there are a number of state-funded centers providing short-term emergency residence for survivors of family violence 24 hours a day, every day of the year. Shelters in the Dallas area include:
The Family Place
7424 Greenville Avenue #202
Dallas, TX 75231
(214) 941-1991
Mosaic Family Services, Inc.
12225 Greenville Avenue #800
Dallas, TX 75243
(214) 821-5393
Carr P. Collins Social Service Center – Salvation Army DFW
5302 Harry Hines Blvd.
Dallas, TX 75235
(214) 424-7050
Other shelters in the greater DFW area also include:
Hope's Door New Beginning Center
860 F Avenue
Plano, TX 75074
(972) 422-2911
Brighter Tomorrows Inc.
928 Bluebird Drive
Irving, TX 75061
(972) 254-4003
SafeHaven Of Tarrant County
1100 Hemphill Street #303
Fort Worth, TX 76104
(877) 701-7233
Denton County Friends of the Family
4845 S. Interstate 35 East
Corinth, TX 76210
(940) 387-5131
There are also a number of legal assistance programs for victims of domestic violence in the Dallas area. Some of the different organizations include:
Catholic Charities of Dallas – Immigration and Legal Services
1421 West Mockingbird Lane
Dallas, TX 75247
(214) 520-6590
Dallas Bar Association – Lawyer Referral Service
2101 Ross Avenue
Dallas, TX 75201
(214) 220-7444
Dallas Volunteer Attorney Program
1515 Main Street
Dallas, TX 75201
(214) 243-2236
Legal Aid of Northwest Texas – Dallas Office
1515 Main St.
Dallas, TX 75201
(214) 748-123
Refugee and Immigrant Center for Education and Legal Services (RAICES) – Dallas Branch
1910 Pacific Ave.
Suite 5045
Dallas, TX 75201
(214) 295-9554
Texas Advocacy Project
(512) 476-5377
Supportive services offered by most shelters will include assistance in obtaining medical care, emergency transportation, training for and help-seeking employment, and other services.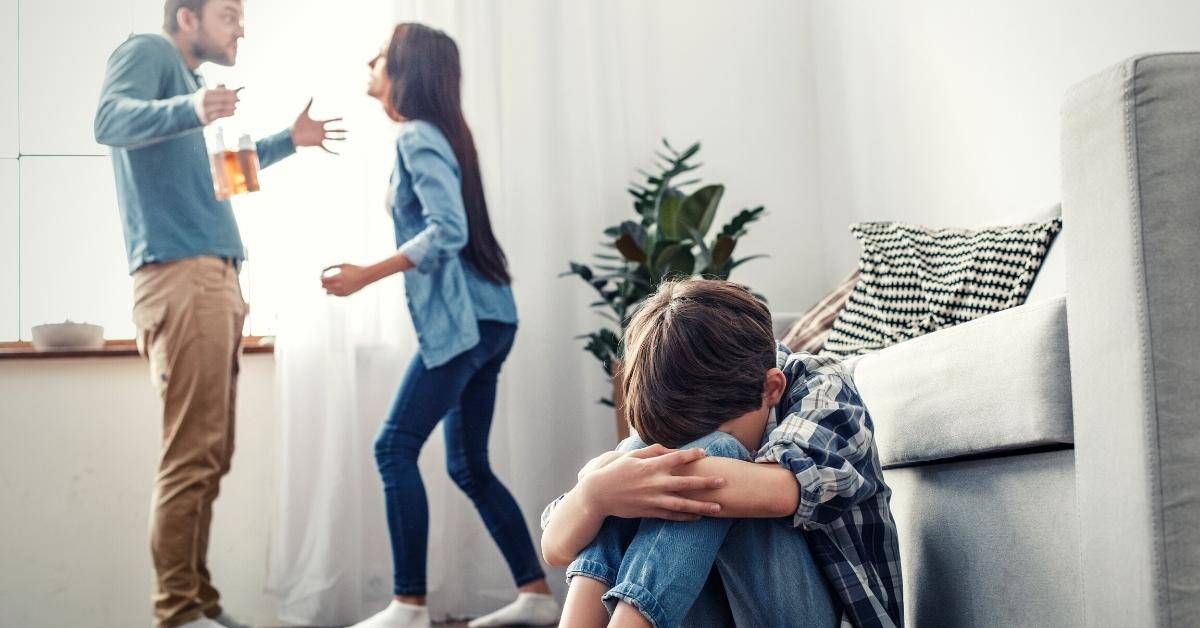 What You Should Do After Family Violence
The first thing that any victim of domestic violence needs to recognize is that violence is never their fault. It is all too common for some victims to feel as though they did something that merited the abuse, but this is never true. Never, ever blame yourself when you have been the victim of domestic violence.
Secondly, it is also important to remember that one incident of family violence is too many. Never tell yourself that it was only one incident and that it will not happen again. Chances are very good that another person who lost their temper once will likely have that happen again.
Do not be quiet about your experience. Reach out and contact someone. Whether it is a close personal friend, another family member, or a support service for domestic violence victims, you should take the time to speak with someone about your experience so you can get an independent opinion about what you should do next.
Always call the police. Law enforcement is accustomed to responding to calls of domestic violence and will know how to handle the situation. The alleged offender could be arrested, and you will have to decide what steps you may want to take to secure their release if that is what you want to do.
Always document your abuse. Calling the police will obviously allow you to file a police report, but you should also consider keeping a diary to write down all of your observations as memories fade and you could forget important details at a later date. Also, take pictures of your injuries before they have time to heal.
Also, consider calling some family violence helpline. See many of the phone numbers listed above and do not hesitate to reach out for help. The agents handling those phone calls are often very experienced and will be able to provide very valuable advice.
Consider ending the abusive relationship. Some people tend to think that they cannot get out of abusive relationships, but that is never the case. You can be your own person and are free to make your own decisions.
Also, craft a safety plan for yourself. You owe it to yourself to have a plan to make sure that you are not subject to any additional abuse in the future. So put that plan in writing and stick to it.
Family Violence Statistics
According to the Attorney General, the Texas Department of Public Safety (DPS) reported 194,872 family violence incidents were reported to law enforcement in 2015. An unknown number of incidents were not reported to law enforcement but reported incidents produced 211,301 victims of family violence.
The Texas Council on Family Violence estimates that one in three Texans will be a victim of domestic violence during their lifetime. According to DPS, women make up 72 percent of family violence victims.
In 2015, 158 women were killed by an intimate partner or once every 2.3 days. Family violence also mostly affects people between 20 and 40 years of age, although it can affect people of any age.
Family violence also affects people who may not be the main target of the offender. For example, children often witness family violence. Of the 158 Texas women who were killed by an intimate partner in 2015, 108 were mothers. In total, 281 Texans lost their mothers to intimate partner violence in 2015.
According to the National Coalition Against Domestic Violence (NCADV), there were 76,704 reported victims of abuse by current or former spouses in 2013. In 2014, Texas domestic violence hotlines answered 185,373 calls. In 2012, 114 Texan women were killed by intimate partners, more than 10 percent of the national total.
NCADV also reported that 75 percent of Texas 16-24-year-olds have either experienced dating violence or know another young person who has. In 2013, 31 percent of victims or survivors of domestic violence requesting shelter were turned away due to a lack of resources.
According to NCADV, 1 in 3 women and 1 in 4 men in the United States have experienced some form of physical violence by an intimate partner. On a typical day, domestic violence hotlines receive approximately 21,000 calls, an average of close to 15 calls every minute.
Intimate partner violence accounts for 15 percent of all violent crimes. The presence of a gun in the home during a domestic violence incident increases the risk of homicide by at least 500 percent, and 72 percent of all murder-suicides involved an intimate partner while 94 percent of the victims of these crimes are female.
The Domestic Violence Resource Program reported that the Texas Department of Public Safety reported in the 2011 Crime in Texas report that there were 198,366 incidents of domestic violence, which involved 198,504 victims and 194,317 offenders. According to a 2011 study conducted by the Institute of Domestic and Sexual Assault – the University of Texas at Austin, nearly 32% of all Texans (37.7 % of females and 26.8 % of males have experienced intimate partner violence in their lifetimes.
Resources for Victims of Family Violence
Resources for Crime Victims | Office of the Attorney General — Visit this section of the Attorney General's website to learn more about options crime victims have in Texas. The Attorney General notes that it is recommended that you consider relaying any concerns to the appropriate county or district attorney. There are multiple state resources and national resources on this website.
Domestic Violence Assistance Programs | TexasLawHelp.org — This page was designed to help people who are interested in getting a protective order, getting divorced, staying safe, finding temporary shelter, or solving another issue. Find numerous state and national programs on this website. You can also find county-by-county help.
Find A Dallas County Defense Attorney for
Family Violence Charges |
Law Offices of Richard C. McConathy
Were you arrested for a domestic violence crime in the greater Dallas area? You will want to have The Law Offices of Richard C. McConathy on your side the entire time.
Contact the Law Offices of Richard C. McConathy today at (972) 233-5700 for a consultation about your alleged offense in Irving, Dallas, Carrolton, Richardson, and surrounding areas of Dallas County, Texas. Our firm will work to potentially get your criminal charges reduced or dismissed.