State and Federal laws define kidnapping as the taking or confining of a person from one place to another against his or her will. There is a range of instances where kidnapping may take place. Common examples are extortion crimes or unlawful taking of a child by a parent without legal custody.
Kidnapping charges have harsh penalties in any local jurisdiction. According to the Lindbergh Act, if a kidnapper crosses state lines, international borders, or uses interstate commerce the crime is diverted to Federal authorities.
Federal kidnappings can, at times, be accidental or a misunderstanding. For instance, if a parent without custody rights has mistakenly taken their child or a person has left state borders to escape an abusive spouse. These incidents implicate federal kidnapping laws but are based on miscommunication or external factors.
Texas is an international border. This means that federal law enforcement agents are well-versed in kidnapping cases. Knowing your rights and seeking legal counsel are imperative when dealing with federal kidnapping charges.
Federal Kidnapping Defense Lawyer in Irving, Dallas, Carrolton, Richardson, TX
Your criminal defense attorney needs a thorough understanding of federal, state, and local laws to create a formidable defense for any charge of kidnapping. The penalties after a federal conviction tend to be more severe than the consequences in state court. If you've been arrested or charged with federal kidnapping in the Dallas-Fort Worth-Arlington metropolitan area, it's imperative that you stay silent until you've sought legal representation.
If you or someone you know is facing kidnapping charges on the federal level, then it is best to take action immediately. The federal criminal defense attorneys in Dallas at Law Offices of Richard C. McConathy are known for aggressively defending our clients' rights and seeking the best possible outcome for their cases.
Contact the Law Offices of Richard C. McConathy today at (972) 233-5700 for a consultation about your alleged offense in Irving, Dallas, Carrolton, Richardson, and surrounding areas of Dallas County, Texas.
Conditions for Federal Kidnapping under Federal Law
Under the Federal Kidnapping statute, certain elements must be proven beyond all reasonable doubt including:
The kidnapper unlawfully:
kidnapped;
seized;
decoyed;
confined;
carried away;
inveigled;
abducted; and
The kidnapper held for ransom or reward any person when:
the alleged offender traveled in interstate or foreign commerce; or
the offender used the mail or any means, facility, or instrumentality of interstate or foreign commerce in committing or in furtherance of the commission of the offense; or
the kidnapped person was willfully transported in interstate or foreign commerce, regardless of whether the person was alive when transported across a State boundary; or
the offender committed any such act defined as kidnapping against the person within the special aircraft jurisdiction of the United States; or
the victim is an internationally protected person, a foreign official, or an official guest as defined in 18 U.S.C. § 1116(b); or
the alleged kidnapper committed any such act against the person using the special territorial or maritime jurisdiction of the United States; or
the kidnapped was among those officers and employees outlined in 18 U.S.C. § 1114 and any such act against the person is done while the person is engaged in, or on account of, the performance of official duties.
Kidnapping, in general, can have serious consequences. Under a governmental scope, however, the penalties for federal kidnapping can be grave. If the alleged kidnapper is convicted, then he or she will likely face a lengthy prison sentence or even life in prison. If the victim dies as a result of the crime, the offender may be sentenced to life imprisonment or even face death row.
The punishments under federal law for kidnapping children are enhanced. Subsection (g) states these penalties are applied if:
If the victim is under eighteen years of age; and,
The offender has attained such age; and
The offender is not the child's

parent;
brother;
sister;
grandparent;
uncle;
aunt; or
legal guardian of the kidnapped
The term "parent" in this section does not include any such person whose parental rights have been terminated under a court of law. The conviction for federal kidnapping of a child is possible incarceration for no less than twenty years.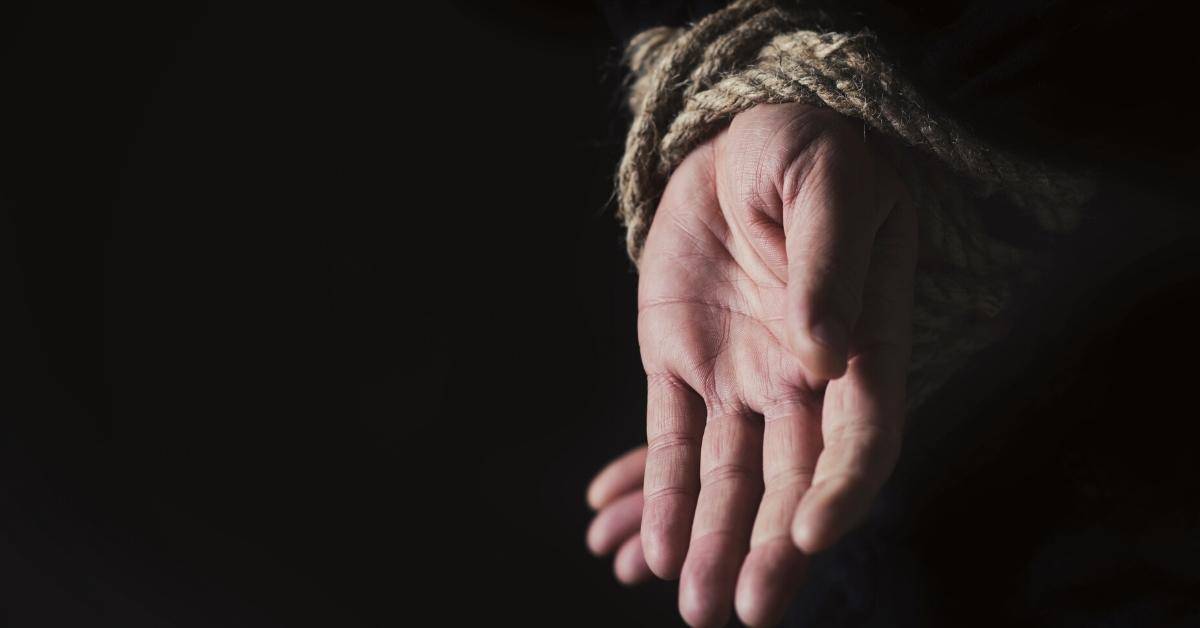 International Parental Kidnapping
Parental kidnapping is the most common form of abduction there is. When situations get out of control, it is possible that a parent may remove the child outside U.S. borders. International parental kidnappings of American children are reported every year. In the event of international parental kidnapping, the federal government may get involved.
18 U.S.C. § 1204 states that it is a criminal offense for a parent to unlawfully remove or attempt to remove their child from the country. If convicted, the parent could be incarcerated for up to three years in federal prison. 
Federal Kidnapping Additional Resources
18 U.S.C. § 1201 – Visit the website of the Legal Information Institute to read the United States Code regarding federal kidnapping. Learn the legal language surrounding the conditions and elements surrounding federal jurisdiction over kidnapping offenses.
International Parental Kidnapping – Visit the website for the United States Department of Justice to find the civilian's guide to international parental kidnapping. Learn more about the varying scenarios involving child victims of kidnapping internationally. See how the Child Exploitation and Obscenity Section (CEOS) can be involved in international kidnapping prosecution.
Find A Dallas County Defense Attorney for Federal Kidnapping Charges | Law Offices of Richard C. McConathy
If you are facing federal charges in the Northern District of Texas at the office in Dallas or Fort Worth, then contact the attorneys at Law Offices of Richard C. McConathy. We will be your guide for this complex legal charge.
Contact the Law Offices of Richard C. McConathy today at (972) 233-5700 for a consultation about your alleged offense in Irving, Dallas, Carrolton, Richardson, and surrounding areas of Dallas County, Texas.