The term revenge porn has become more prevalent in court over the years. Revenge porn is the act of sharing private or intimate information. Normally, revenge porn alludes to media such as nude photographs or videos over the internet.
In a typical revenge porn case, the information is used to harass, shame, or embarrass the victim. There are also cases where revenge porn is used to make a financial gain.
Revenge porn has gained a lot of traction in recent news. Some common circumstances for revenge porn could be a jilted ex-lover using the media to debase the victim, or an acquaintance hacking sensitive material through technological means.
In many cases, the offender will upload the information to a website where revenge porn is prevalent. To make matters worse, the content is sometimes accompanied by the identity of the victim such as their name, location, profession, and social media accounts.
Texas Legislature states that unlawful disclosure or promotion of intimate visual material is a crime. This statute makes revenge porn a sexual offense under Texas law and can result in harsh punishment.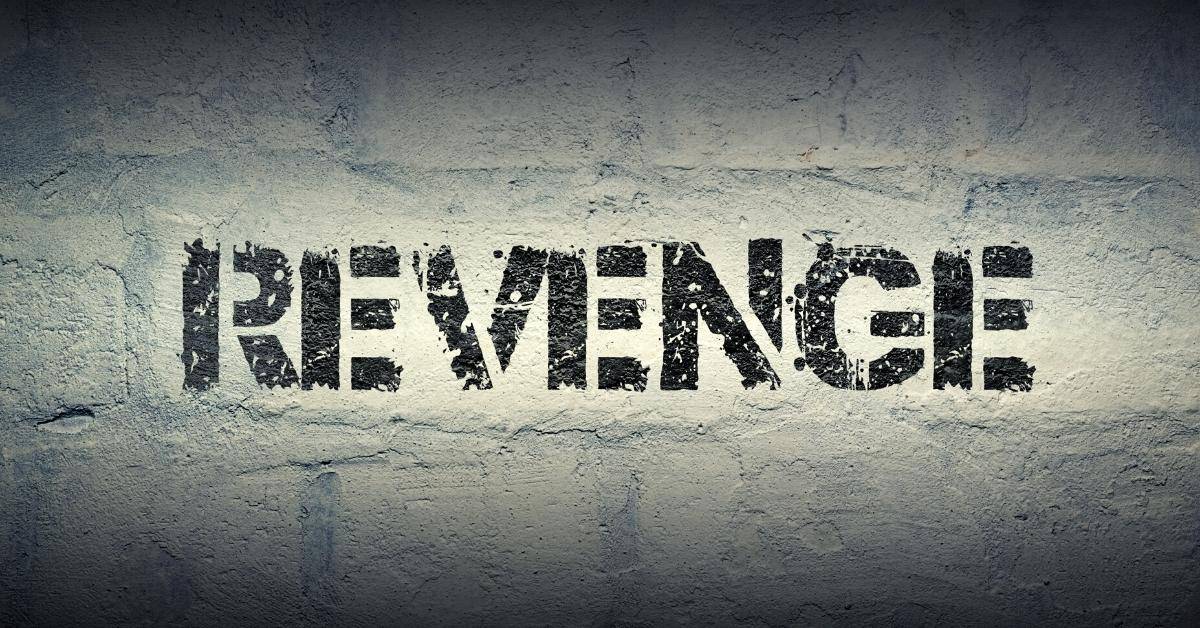 Attorney for Revenge Porn Crimes in Dallas, TX
Revenge porn offenses can affect your personal and professional life. Not only can you face serious penalties, but it could leave you with distasteful labels in your community.
If you or someone you know has been charged with a revenge porn crime in the Dallas-Fort Worth Metroplex, it is essential you seek legal aid.
The attorneys at Law Offices of Richard C. McConathy represent clients in civil and criminal cases involving revenge photography. Revenge porn cases can be difficult to defend. Sometimes the charges require witness testimonies and a thorough understanding of various internet platforms.
Our attorneys at Law Offices of Richard C. McConathy are familiar with sex crimes and criminal revenge porn cases in the greater Dallas area, with offices in Allen, Plano, Dallas, Denton, and Fort Worth, TX. Call us today for any revenge photography charges in Dallas County and adjoining counties.
Dial (972) 233-5700 or simply submit an online contact form for a free initial consultation concerning your case.
---
Revenge Photography Defined under Texas Law
Texas Penal Code Sec. 21.16 doesn't use the terms "revenge porn" or "revenge photography". Instead, Texas law defines revenge porn as unlawful disclosure or promotion of intimate visual material.
A person commits an offense if:
The offender intentionally discloses visual material depicting the victim's intimate parts exposed or engaged in sexual conduct;
If the visual material was obtained by the person or created under circumstances in which the victim had a reasonable expectation that the visual material would remain private;
The disclosure of the visual material causes harm to the victim; and
The disclosure of the visual material reveals the identity of the depicted person in any manner, this includes

Information or material provided by a third party in response to the disclosure of the visual material
Any accompanying or subsequent information or material related to the visual material
Note, that this does not include if the alleged offender intentionally threatens to disclose the sensitive visual material. This is also considered an offense.
If the offender knowingly threatens to release the information to make some sort of benefit;
In return for not making the media public; or
In connection with the threatened disclosure, they are committing a crime.
Lastly, it is considered an offense if the charge promotes the media on an internet website or another kind of forum for publication.
Revenge photography or porn is also subject to civil lawsuits. These cases can be based on defamation, public disclosure of private facts, intrusion on seclusion, and intentional infliction of emotional distress (IIED). Damages in these cases can be granted for past and future reputation damages, exemplary damages, and past and future mental anguish damages. The plaintiff can also seek a permanent injunction to avoid any further distribution of the sensitive visual material.
---
Possible Defenses to Revenge Photography
Now that revenge porn is more prevalent in the news, the general public has a distaste for alleged offenders. If one has been charged with unlawful disclosure of sensitive materials, they need a strong legal defense.
Beneath are some possible defenses that could reduce or diminish the charge:
Establishing that the plaintiff couldn't have reasonably believed the material would be kept private;
Establishing you had "effective consent" of the person shown in the sensitive visual media;
Refuting that you promoted the visual materials via any public forum or internet website; or
Refuting that disclosing the material caused the victim harm.
---
Additional Resources
Taking New Steps to Ending "Revenge Porn" – Visit the Texas Tribune's website and read their 31 Days, 31 Ways series regarding revenge photography. Read how state senator Sylvia Garcia passed the Legislature and the victims who advocated for the bill.
TX | 2015-2016 | 84th Legislature | LegiScan – Read the full text regarding the State Bill 1135, and how it was put into effect. Read the different variations of the bill, and the final vote totals that made it a reality. View who the bill's sponsors, comments, and research as well.
Texas Penal Code: Chapter 21 – View the Texas Penal Code surrounding offenses against a person. Read the legislative language about revenge porn charges. Learn the elements that classify the offense, some defenses, and it's penalties. 
---
Find an Attorney for Revenge Porn Charges in Dallas County, TX | Law Offices of Richard C. McConathy
Have you or someone you love been charged with revenge porn or related sex crime? It is time to take action and start with the first step. Contact an attorney at Law Offices of Richard C. McConathy today for a free consultation.
Our attorneys advocate tirelessly for our client's rights. We work to get the best possible outcome for your case.
If you have been accused of revenge photography in the Dallas-Fort Worth-Arlington metropolitan area, then call us. We have had clients all over Texas including, Plano in Collin County, Fort Worth in Tarrant County, Dallas in Dallas County, Allen in Collin County, and Denton in Denton County, Texas.
All our attorneys are experienced in criminal defense and have taken cases after arrests made by local law agencies such as Glen Heights, Lancaster, Wilmer, Hutchings, Seagoville, Forney, Ferris, Red Oak, Dallas, and Desoto.
We have also accepted clients during and after any investigation made by Immigration & Customs Enforcement (ICE), the Department of Public Safety, and the Federal Bureau of Investigations (FBI).
We care about your reputation and civil rights. Call (972) 233-5700 for one-on-one legal counsel surrounding your case, or submit an online contact form to meet an attorney in person. Do not let revenge porn allegations change your life, contact Law Offices of Richard C. McConathy today.
---
This article was last updated, May 8, 2018.