A sex crime remains one of the most challenging types of offenses a person can be charged with, and people who are accused of these types of crimes can often find their entire lives turned upside down simply with accusations of wrongdoing. There has been no shortage of sex crime stories in the Dallas area in recent months.
On February 17, 2023, WFAA-TV reported that over 30 law enforcement agencies in North Texas arrested almost 60 people in a month-long operation aimed at rescuing child victims of online sexual exploitation. Operation Janus, as it was known, resulted in 80 charges against 59 people, and rescued 28 children from online sexual abuse.
Investigators also seized electronic devices and terabytes of data used during the alleged crimes, and they are being forensically examined and could lead to other offenders being investigated. Plano Detective Jeff Rich said some of the alleged offenders were meeting physically with children while others were sharing images with devices, and criminal charges ranged from possession of contraband material of child exploitation to more hands-on offenses. 
Rich also said the operation was not the end and more warrants could be coming as well as additional operations and investigations. He said many of the people arrested were in "positions of trust," but declined to elaborate further as to what he meant by that. 
Rich said people were sharing child-exploitative material over technology "pretty regularly." FBI Dallas Acting Special Agent in Charge James J. Dwyer said that Operation Janus allowed law enforcement to collectively support each other by sharing resources and intelligence to catch predators in the act and recover children to protect them from further harm. 
Police said the operation began on January 16 and continued through February 10. During that time, law enforcement across North Texas used computer crimes investigators to focus resources on identifying and rescuing children in North Texas communities who have fallen prey to online predators. 
Police said some of the people arrested were trafficking illegal images and videos of children forced into sexual acts. The Dallas Observer reported that the effort included police departments from Allen, Carrollton, Dallas, Fort Worth, Garland, Grand Prairie and Plano, among others, and the Plano Police Department released the names and mugshots of most of the people arrested during the operation.
On March 13, 2023, KDFW-TV reported that a man was facing multiple charges after being accused of kidnapping a 13-year-old Dallas girl and taking her to North Carolina. She was rescued from a shed behind his home.
Family members thanked law enforcement for finding the teen and community members for their support. The station chose not to identify the family or the teen because she was a reported victim of sexual assault.
Police said 34-year-old Jorge Camacho took the 13-year-old girl near her home in Dallas and committed multiple sex crimes against her before she was found locked in a shed more than 1,000 miles away on a property in North Carolina. The Davidson County Sheriff's Office said Camacho had been chatting with the teen through a social media platform, and the content was consistent with grooming and enticement.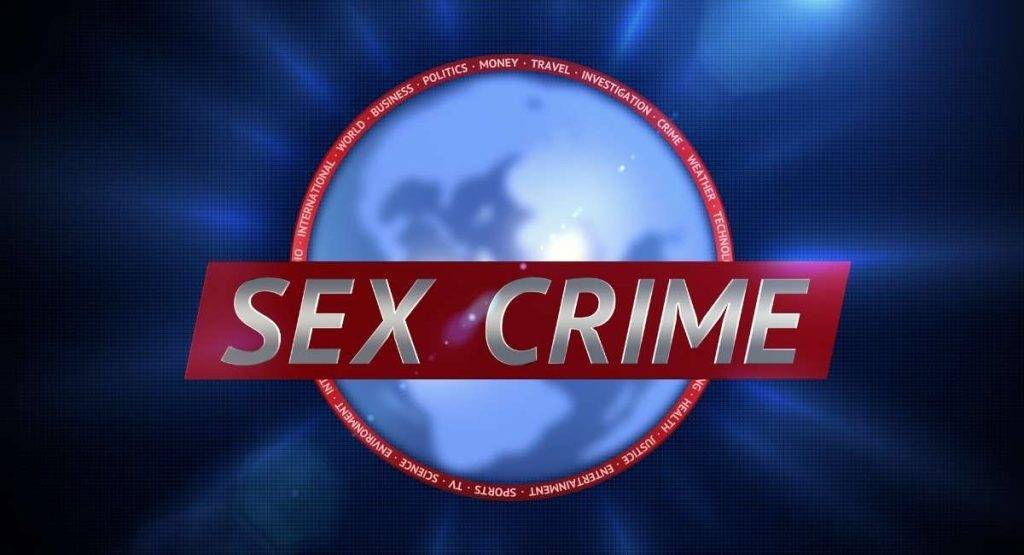 The teen went missing on March 1, 2023, according to her family. Video cameras in the area of the child's home in Dallas later identified a suspect vehicle belonging to Camacho. 
Working with the Dallas Police Department, the Dallas FBI notified law enforcement in North Carolina. Camacho was arrested and the teen was found locked in the shed where he lived. 
Trop Sim lived at a home on the property and said Camacho was her son's friend and she had been allowing Camacho to live in the shed for the past two years. Camacho was charged with eight felonies including abduction, restraint, human trafficking, statutory rape and more.
Additional charges were pending, and federal charges had not been ruled out. Camacho's bond was already $1.25 million.
The Texas Department of Public Safety (DPS) reported that 25-year-old Marlon Ray Washington had been taken into custody by members of the United States Marshals North Texas Fugitive Task Force, including DPS Special Agents in Dallas. Texas DPS Highway Patrol, Grand Prairie Police Department, Mansfield Police Department, Dallas County District Attorney's Office and Texas Department of Criminal Justice – Office of Inspector General all assisted in the multi-agency investigation.
Washington had been wanted since June 2022, when the Dallas County Sheriff's Office issued warrants for his arrest for two counts of aggravated sexual assault of a child and one count each of assault causing bodily injury, evading arrest with a vehicle and evading arrest. That same month, the Harrison County Sheriff's Office issued a warrant for Washington's arrest for criminally negligent homicide, and the Ellis County Sheriff's Office issued a warrant for his arrest for possession of a controlled substance. 
DPS also reported that 36-year-old Jerry Alan Neiss had been arrested by DPS Special Agents, along with the Montague County Sheriff's Office and Bowie Police Department in Bowie. Neiss was convicted in 2019 of indecency with a child by contact after an incident involving a 13-year-old girl and was subsequently sentenced to two years of confinement.
Neiss was wanted since October 2021, when the Montague County Sheriff's Office issued warrants for his arrest for two counts of failure to comply with sex offender registration requirements. Another failure to comply with sex offender registration requirements warrant was issued in October 2022. 
On February 24, 2023, United States Attorney for the Northern District of Texas Leigha Simonton announced that a Granbury man whose son reported him to law enforcement was convicted at trial of child sexual exploitation. After three days of trial and just 45 minutes of deliberation, a federal jury found 64-year-old David Earl Boyd guilty of two counts of producing child pornography, one count of possession of child pornography, and one count of penalties for registered sex offenders.
According to evidence presented at trial, in the spring of 2022, Boyd was already a registered sex offender and took sexually explicit images of two young children, ages 6 and 3. Boyd's son discovered nude images of the children in his father's trash folder and took a screenshot of the trash gallery before submitting a report to the National Center for Missing and Exploited Children, which forwarded the tip to law enforcement.  
Officers then arrested Boyd and seized his Samsung smartphone. During an extraction of the phone, forensic examiners discovered thousands of child pornography images in a directory associated with the application "Hide it Pro," an application designed to conceal images and videos. 
While Boyd had previously deleted the app, the directory retained the images and videos. He now faces a minimum of 45 years in federal prison and was slated to be sentenced on June 27.
Boyd had been previously convicted of possession of child pornography in Taylor County. In 2003, the state sentenced him to three years and required to register as a sex offender.
On March 14, 2023, the Texarkana Gazette reported that a man wanted on charges of rape and aggravated assault in Miller County was apprehended by United States Marshals in Dallas. Raymond Eugene Griffith was also wanted on charges of possession of a firearm by certain person, domestic battery and terroristic threatening, according to the Miller County Sheriff's Office.
On February 16, 2023, KNOE-TV reported that a Texas man was arrested on charges relating to sex crimes involving minors after an investigation by the Concordia Parish Sheriff's Office. CPSO Cybercrime Unit opened an investigation on December 26 along with the Dallas Police Department Internet Crimes Against Children Unit. 
Officials said the investigation was regarding an adult who allegedly was soliciting minors online for sexual purposes. The adult was identified as 34-year-old Gerardo R. Garza of Houston, allegedly communicating with what he believed to be a child in Dallas as well as a child in Concordia Parish.
Garza allegedly used multiple platforms for over a month to send sexually explicit photos of himself while requesting the same in return, engaged in vulgar conversation and discussed meeting in person on Valentine's Day. Warrants were obtained for his arrest and the United States Marshals Service took him into custody without incident on February 16.
Garza was arrested on charges of indecent behavior with juveniles and computer-aided solicitation of a minor. 
On March 9, 2023, KAKE-TV reported that a former Sedgwick County sheriff's deputy who spent over a year on the run overseas pleaded guilty to two counts of electronic solicitation of a child. Derick Chandler, of Wellington, pleaded guilty to the felony counts last week in Sumner County District Court with sentencing scheduled for March 30. 
Chandler was sought in August 2019 after Wellington police started investigating him for sex crimes against a 13-year-old girl. Charges were filed eight months later.  
Investigators believe he drove from Wichita to Dallas, he flew to Houston and then took another flight to Istanbul, Turkey. Chandler was taken into custody in Budapest, Hungary, in early 2021. 
According to a criminal complaint, Chandler used a cellphone to coerce a 13-year-old child to commit an unlawful sexual act. The child was a relative by marriage and the babysitter for his children while his wife worked third shift or was asleep.
Chandler provided a phone and set up a Snapchat account while she was at Chandler's house in Wellington, the complaint states. One count accused Chandler of coercing the teen to send nude photos of herself. The other accused him of sending nude photos of himself.
Each count could carry roughly between 12 and 54 years in prison. A plea agreement calls for the sentences imposed later this month to run consecutively. 
Chandler was hired as a Sedgwick County detention deputy in October of 2017 and transferred to road patrol in July of 2018.
Law Offices of Richard C. McConathy | Dallas Sex Crime Attorney
People can be charged with all kinds of sex crimes in the Dallas area, and it is inherent for any person accused of a sex offense to immediately retain legal counsel. The Law Offices of Richard C. McConathy should be your first phone call in these cases.
Our firm has experience handling all kinds of sex crime cases, including cases of aggravated sexual assault, child sexual abuse, and failure to register as a sex offender. Child pornography has become a major issue in communities all over Texas, and people can easily be swept into these types of situations even when they did nothing wrong.
Sexual assault is another common sex crime in Dallas, and rape is commonly charged in many criminal cases. There is also an increasing number of online solicitation of a minor cases because more and more people are communicating with individuals who turn out to be children.
Our firm can seek a dramatic reduction or complete dismissal of these types of criminal charges, and we have the resources necessary at our disposal to ensure that you will get the most aggressive legal defense possible. Let us review your case and answer all of your legal questions when you call (972) 233-5700 or contact us online to schedule a free consultation.