Driving while intoxicated (DWI) is an offense established under the Texas Penal Code, but most traffic stops in Texas that leads to DWI arrests involve police officers pulling over motorists for alleged common moving violations of the Texas Transportation Code. The reason for the initial traffic stop in DWI arrests is very important because it establishes that officers had probable cause to pull the drivers over in the first place.
While it typically does not take much for a police officer to establish probable cause, people who were pulled over without valid reasons and subsequently arrested for DWI may be able to fight to suppress all evidence that authorities gathered. If police illegally stopped a motorist before charging that alleged offender with drunk driving, that person may be able to challenge the DWI arrest as being in violation of the alleged offender's Fourth Amendment rights against unreasonable search and seizure.
Common Moving Violations Defense Lawyer in Irving, Dallas, Carrolton, Richardson, TX
Were you arrested for DWI in North Texas after an unlawful traffic stop? You should not make any kind of statement to authorities until you have first contacted Law Offices of Richard C. McConathy.
Our Dallas criminal defense attorneys represent clients accused of DWI and related crimes all over Dallas County, including Balch Springs, Richardson, Carrolton, Mesquite, Grand Prairie, Irving, Garland, and several other nearby communities. Call (972) 233-5700 right now to receive a free initial consultation that will let our lawyers review your case and discuss your legal options.
Types of Common Moving Violations in Dallas County DWI Arrests
Police officers in Texas need to have justifiable reasons to pull over motorists. Law enforcement is generally prohibited from stopping drivers based on anonymous reports of alleged drunk driving.
Some of the most common alleged traffic violations that police officers will cite as reasons for initially stopping motorists before DWI arrests include, but are not limited to:
Compliance with Traffic-Control Device, Texas Transportation Code § 544.004
Passing in a No-Passing Zone, Texas Transportation Code § 545.055
Failure to Drive within a Single Lane, Texas Transportation Code § 545.060
Following Too Closely, Texas Transportation Code § 545.062
Improper Turn, Texas Transportation Code § 545.101
Failure to Signal, Texas Transportation Code § 545.104
Failure to Yield Right-of-Way, Texas Transportation Code § 545.153
Speeding, Texas Transportation Code § 545.351
Failure to Display Lights, Texas Transportation Code § 547.302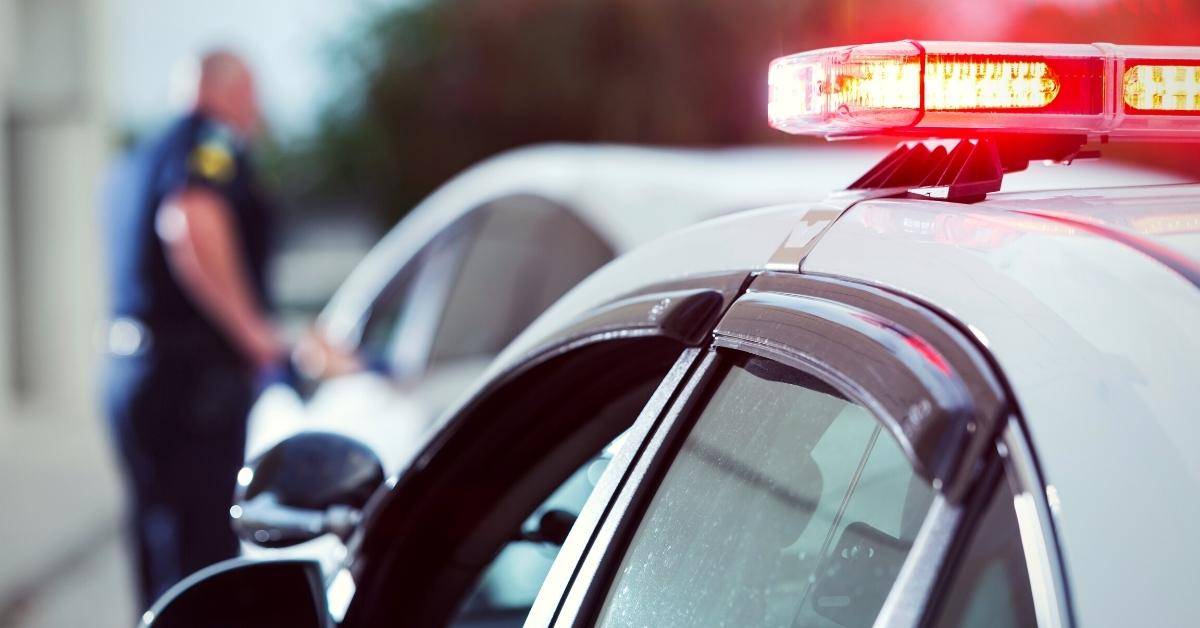 How Common Moving Violations Impact Texas DWI Charges
Many people in Texas are arrested for DWI after being stopped for unrelated traffic stops. If the police officer did not have a valid reason for the initial traffic stop, it may make all evidence gained after the stop inadmissible in court.
Some officers may base their stops on dubious claims that are not actual traffic violations, such as motorists allegedly driving too slowly. An unlawful stop can possibly lead to DWI charges being dismissed.
In some cases, alleged offenders may be able to use videos from police dashboard cameras to challenge the alleged underlying traffic violations. For example, a police report that claims an alleged offender was "all over the road" may be countered by a video that shows the motorist not committing any traffic violations.
Dallas County Common Moving Violations Resources
The State of Texas v. Connie Torrez, 02-15-00170-CR — In July 2014, a sergeant with the Lake Worth
Police Department stopped Connie Torrez to investigate an alleged non-functioning headlight. After his stop and investigation led to arresting Torrez for DWI, she asked to see the allegedly malfunctioning headlight. The headlights worked properly on low and high beams, leading to Torrez filing a motion to suppress "the stop of [her] vehicle without [a] warrant or reasonable suspicion." The trial court granted the motion to suppress, but the Texas Second Court of Appeals reversed the trial court's order and remanded the case to the trial court for further proceedings. Torrez has appealed the decision to the Texas Court of Criminal Appeals.
Nardone v. United States, 308 US 338 — In 1937, the United States Supreme Court held in Nardone v. United States that § 605 of the Communications Act of 1934 prohibited wiretapping by federal agents and excluded evidence gained from such activities from the trial. Two years later, the Court revisited the case and whether the prosecution could make other use of the proscribed evidence. The case's decision is notable for Justice Felix Frankfurter's coining of the phrase "fruit of the poisonous tree" which became the doctrine that anything gained from tainted evidence is tainted as well:
We are here dealing with specific prohibition of particular methods in obtaining evidence. The result of the holding below is to reduce the scope of § 605 to exclusion of the exact words heard through forbidden interceptions, allowing these interceptions every derivative use that they may serve. Such a reading of § 605 would largely stultify the policy which compelled our decision in Nardone v. United States, supra. That decision was not the product of a merely meticulous reading of technical language. It was the translation into practicality of broad considerations of morality and public well-being. This Court found that the logically relevant proof which Congress had outlawed, it outlawed because "inconsistent with ethical standards and destructive of personal liberty." 302 U.S. 379, 383. To forbid the direct use of methods thus characterized but to put no curb on their full indirect use would only invite the very methods deemed "inconsistent with ethical standards and destructive of personal liberty." What was said in a different context in Silverthorne Lumber Co. v.United States, 251 U.S. 385, 392, is pertinent here: "The essence of a provision forbidding the acquisition of evidence in a certain way is that not merely evidence so acquired shall not be used before the court, but that it shall not be used at all." See Gouled v. United States, 255 U.S. 298, 307. A decent respect for the policy of Congress must save us from imputing to it a self-defeating, if not disingenuous purpose.

Here, as in the Silverthorne case, the facts improperly obtained, do not "become sacred and inaccessible. If knowledge of them is gained from an independent source they may be proved like any others, but the knowledge gained by the Government's own wrong cannot be used by it" simply because it is used derivatively. 251 U.S. 385, 392.

In practice this generalized statement may conceal concrete complexities. Sophisticated argument may prove a causal connection between information obtained through illicit wire-tapping and the Government's proof. As a matter of good sense, however, such connection may have become so attenuated as to dissipate the taint. A sensible way of dealing with such a situation — fair to the intendment of § 605, but fair also to the purposes of the criminal law — ought to be within the reach of experienced trial judges. The burden is, of course, on the accused in the first instance to prove to the trial court's satisfaction that wire-tapping was unlawfully employed. Once that is established — as was plainly done here — the trial judge must give opportunity, however closely confined, to the accused to prove that a substantial portion of the case against him was a fruit of the poisonous tree. This leaves ample opportunity to the Government to convince the trial court that its proof had an independent origin.
Find A Dallas County Defense Attorney for Common Moving Violations DWI Lawyer | Law Offices of Richard C. McConathy
Contact the Law Offices of Richard C. McConathy today for a consultation about your alleged offense in Irving, Dallas, Carrolton, Richardson, and surrounding areas of Dallas County, Texas.
Our Dallas criminal defense attorneys have decades of combined experience fighting to get DWI charges reduced or dismissed for clients all over North Texas. They can provide an honest and thorough evaluation of your case as soon as you call (972) 233-5700 or submit an online contact form to schedule a free, confidential consultation.