Criminal conspiracy is an offense that can involve any one of a number of different kinds of illegal conduct, including drug charges, white-collar crimes, and violent offenses. Because both state and federal conspiracy statutes are fairly broad, it is very easy for prosecutors to file these types of criminal charges.
People can face conspiracy charges even if they did not directly participate in the alleged underlying offenses. In many cases, prosecutors file conspiracy charges in an attempt to get alleged offenders to testify against the supposed mastermind or ringleader of criminal acts.
Criminal Conspiracy Defense Lawyer in Irving, Dallas, Carrolton, Richardson, TX
If you believe that you might be under investigation or you were already arrested or indicted for an alleged criminal conspiracy in North Texas, it will be in your best interest to not say anything to authorities without legal representation. Contact Law Offices of Richard C. McConathy before making any kind of statement or attempting to negotiate any sort of plea agreement.
Dallas criminal defense attorneys Richard McConathy and Brian Bolton help clients facing complex criminal charges in Irving, Garland, Balch Springs, Richardson, Carrolton, Mesquite, Grand Prairie, and many surrounding communities in the Dallas-Fort Worth area. They can review your case and answer all of your legal questions when you call (972) 233-5700 to receive a free initial consultation.
Criminal Conspiracy Penalties in Texas
Under Texas Penal Code § 15.02, an alleged offender commits criminal conspiracy if, with the intent that a felony is committed, he or she agrees with one or more persons that they or one or more of them engage in conduct that would constitute the offense, and he or she or one or more of them performs an overt act in pursuance of the agreement. An agreement constituting a conspiracy may be inferred from acts of the parties.
A criminal conspiracy offense is classified as being one category lower than the most serious felony that is the object of the conspiracy. If the most serious felony that is the object of a conspiracy is a state jail felony, then the offense is classified as a Class A misdemeanor.
Texas Penal Code § 15.02(c) establishes that it is no defense to prosecution for criminal conspiracy that:
one or more of the coconspirators is not criminally responsible for the object offense;
one or more of the coconspirators has been acquitted, so long as two or more coconspirators have not been acquitted;
one or more of the coconspirators has not been prosecuted or convicted, has been convicted of a different offense, or is immune from prosecution;
the actor belongs to a class of persons that by definition of the object offense is legally incapable of committing the object offense in an individual capacity;  or
the object offense was actually committed.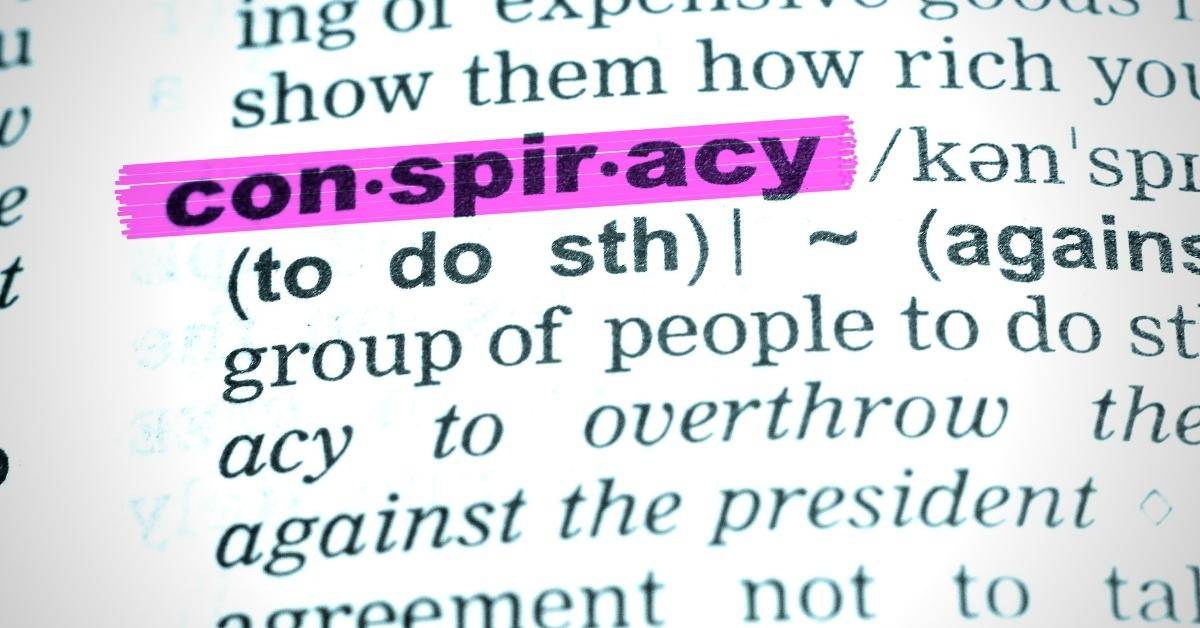 Federal Criminal Conspiracy Penalties
Under 18 U.S. Code § 371, a conspiracy to commit an offense or to defraud the United States is defined as two or more persons conspiring either to commit any offense against the United States, or to defraud the United States, or any agency thereof in any manner or for any purpose, and one or more of such persons do any act to effect the object of the conspiracy. Federal convictions are punishable by up to five years in prison and/or a fine of up to $250,000 (or $500,000 for organizations). 
Proof of an overt act in furtherance of a conspiracy may or may not be required in order to convict an alleged offender, depending on the underlying federal statute. Individuals accused of federal conspiracy remain criminally liable from the time they enter the alleged conspiracy until the time they withdraw, and alleged offenders who claim to have withdrawn must prove that they either made their departure clear to the co-conspirators or disclosed the conspiracy to the authorities.
Texas Resources for Criminal Conspiracy Charges
State v. Colyandro, 233 S.W.3d 870 (Tex. Crim. App. 2007) — In 2005, two Travis County grand juries presented indictments charging three men with, among other things, conspiracy to violate the Election Code. On June 27, 2007, the Texas Court of Criminal Appeals ruled in a 5-4 decision to affirm the Third Court of Appeals' judgment to affirm the decision of a trial judge to quash the conspiracy charges. The trial judge agreed that the criminal conspiracy statute does not apply to offenses defined outside the Penal Code, and Judge Michael E. Keasler authored the opinion of the Court with Presiding Judge Sharon Keller and Judge Tom Price authoring concurring opinions and Judge Cathy Cochran authoring a dissenting opinion.
Federal Conspiracy Law: A Brief Overview — The Congressional Research Service (CRS) is a legislative branch agency within the Library of Congress that provides policy and legal analysis to committees and members of both the United States House of Representatives and the United States Senate. View the full text of this January 20, 2016 report that provides a helpful overview of federal conspiracy charges. You can learn more about the possible sanctions in these cases as well as how federal conspiracy charges are related to other crimes.
Find A Dallas County Defense Attorney for Criminal Conspiracy Charges | Law Offices of Richard C. McConathy
Were you arrested or indicted in North Texas for allegedly participating in a criminal conspiracy? You will want to contact Law Offices of Richard C. McConathy as soon as possible for help achieving the most favorable outcome to your case, including possibly getting these criminal charges reduced or dismissed.
Contact the Law Offices of Richard C. McConathy today at (972) 233-5700 or a consultation about your alleged offense in Irving, Dallas, Carrolton, Richardson, and surrounding areas of Dallas County, Texas.