Ellis County was established 13 years after Richard Ellis presided as president of the Convention of 1836 at which the Texas Declaration of Independence was adopted and signed. It has since grown to become home to the more than 100,000 residents of its multiple cities, townships, and unincorporated areas.
As part of the Dallas/Fort Worth Metroplex, several major highways go through Ellis County, including Interstate 35E, Interstate 45, U.S. Route 67, U.S. Route 77, U.S. Route 287, and Texas State Highway 34. This means that several people are arrested annually for driving while intoxicated (DWI).
Criminal Defense Lawyer in Ellis County, TX
Law Offices of Richard C. McConathy helps residents facing criminal charges as well as clients who have been arrested in Ellis County. We are committed to fighting to obtain the most favorable outcome for your case.
Our firm has helped thousands of clients get DWI charges reduced or completely dismissed. We represent clients facing all types of drunk driving charges, including misdemeanor and felony DWI cases.
Richard C. McConathy is a member of the Dallas Criminal Defense Lawyers' Association. At Law Offices of Richard C. McConathy, our attorneys defend people in Ellis County and the greater Dallas area against all sorts of criminal charges.
If you were arrested for DWI or are facing some other type of criminal charges, you can have our firm review your case during a free consultation when you call (972) 445-4300 or send us a message online. Our attorneys handle cases in state courts throughout Texas as well as federal cases in the United States District Court for the Northern District of Texas.
Ellis County DWI Defense Attorney
Law Offices of Richard C. McConathy has helped clients in Ellis County and all over the Dallas-Fort Worth-Arlington Metropolitan Area. Our firm not only fights to achieve not guilty verdicts or case dismissals, but we also help clients obtain such reduced penalties as:
Community Supervision / Probation
Our lawyers know what police errors to look for in the DWI process, and we can use mistakes in procedure to get the charges against you lessened or thrown out altogether. Contact Law Offices of Richard C. McConathy to let us see what flaws there might be in the case against you.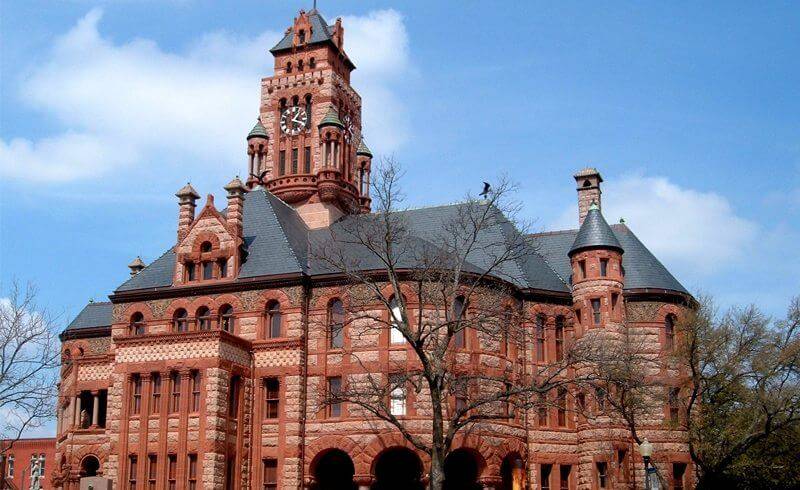 Ellis County Criminal Offenses
Law Offices of Richard C. McConathy also represents clients accused of other types of criminal charges. Our firm handles state and federal cases involving drug/narcotics charges, firearm/weapon offenses, and white-collar crime.
Our attorneys have fought to protect the rights of men and women of all ages throughout Ellis County and surrounding areas. We understand that every case is different, and we give all clients the personal attention they deserve.
If you are facing any sort of criminal charge, do not delay in seeking legal representation. Contact Law Offices of Richard C. McConathy today to let us see how we can protect your future and fight the charges against you. 
Our firm defends people accused of various driving while intoxicated (DWI) offenses, including boating while intoxicated, commercial vehicle DWI, drug related DWI, DWI with bac over .15, DWI with child passenger, DWI with property damage, felony DWI, flying while intoxicated, first DWI, impaired driving, intoxication assault, intoxication manslaughter, juvenile or underage DWI, second DWI, and third or subsequent DWI. We assist clients with bail bonds, deferred adjudication, the driver responsibility program, driver's license procedures, DWI community supervision, DWI penalties, DWI record expunging, DWI reduction, DWI roadblocks or checkpoints, DWI testing, DWI trials, motions for nondisclosure, pretrial diversion programs, and SR-22 or motor vehicle insurance.
Common kinds of drug cases we handle include cocaine charges, drug conspiracy, drug manufacturing, drug trafficking, felony drug possession, fentanyl crimes, heroin charges, internet drug sales, MDMA or ecstasy arrests, methamphetamine crimes, possession of a controlled substance (drug possession), possession of a dangerous drug, possession of drug paraphernalia, possession with intent to sell, prescription drug fraud, and synthetic drugs. Family violence cases we handle include aggravated domestic assault, assault by strangulation, bigamy, child abandonment or endangerment, child abuse, continuous violence against the family, domestic assault, endangering a child, harassment, injury to a child, interference with 911, interference with child custody, leaving a child in a vehicle, protective order hearings, stalking or aggravated stalking, strangulation, and violations of protective orders.
We handle various federal cases, including federal drug crimes, federal internet crimes, federal kidnapping, federal sex crimes, federal weapons crimes, federal white collar crimes, human trafficking, sex trafficking, and three strikes law cases. Our common firearms and weapons cases often include unlawfully carrying a weapon, firearm smuggling, possession of a firearm by a convicted felon, possession of a firearm while intoxicated, and unlawful possession of a firearm.
Property crimes we assist people with include arson, burglary, burglary of a vehicle, criminal mischief, criminal mischief charge, and criminal trespass. We also handle sex offenses such as aggravated sexual assault, child pornography, child sexual abuse, continuous sexual abuse of a child, disclosure of intimate material, failure to register as a sex offender, improper relationship between educator and student, indecency with a child, indecent exposure, invasive visual recording, obscenity, online solicitation of a minor, prohibited sexual conduct, prostitution or solicitation, public lewdness, rape, revenge porn, statutory rape, sexual assault, sexual coercion, and voyeurism.
Theft offenses we handle include auto theft, robbery or aggravated robbery, shoplifting or retail theft, shoplifting instruments, theft or larceny, theft by check, and theft of services. We also handle such traffic crimes as aggravated assault with a motor vehicle, driving while license suspended, failure to stop, fleeing and eluding, habitual traffic violator, leaving the scene of an accident, racing on a highway, reckless driving, and vehicular homicide or manslaughter.
We handle such violent crimes as aggravated assault, aggravated kidnapping, assault charges, assault with a deadly weapon, deadly conduct, disorderly conduct, endangering a child, false accusations of violent crimes, injury to a child elderly individual or disabled person, injury to an elderly or disabled person, kidnapping, manslaughter, robbery, terroristic threats, and unlawful restraint. White collar crimes we handle include bad check, credit card fraud, forgery, identity theft, insurance fraud, medicaid fraud, and money laundering.
The law office will also work with individuals who may have already been convicted and are accused of violation of probation, or if they need their arrest record sealed or expunged. You can rest assured, that no matter what the case, you will be well represented by the aggressive and professional attorneys at the Law Offices of Richard C. McConathy.
Ellis County Legal and Law Enforcement Resources
Ellis County Court at Law Two — Ellis County Court at Law Two is a statutory county court with jurisdiction over criminal, civil, and juvenile cases, as well as other cases specified by law for county courts or other statutes. The Ellis County Court at Law Two website provides links to other judicial entities, including the 40th, 378th, and 443rd Judicial District Courts, as well as Ellis County Court at Law Number One. Ellis County Court at Law Number One handles civil litigation, probate matters, child protective services cases, and guardianships. To access more specific information about the Ellis County Court at Law Two and the related judicial entities, visit the official website of Ellis County or conduct a search online using relevant keywords. The official website provides detailed information about the court, its jurisdiction, contact details, and any other relevant information you may need.
Ellis County Court at Law Two
109 South Jackson Street
Second Floor
Waxahachie, Texas 75165
(972) 825-5066
Ellis County Sheriff's Office — The Ellis County Sheriff's Office website is a valuable resource for obtaining information about the county's criminal investigation, Narcotics Task Force, and crime prevention efforts. Visitors to the website can access relevant information and resources related to these areas. In addition, the website provides information about sex offenders in Ellis County. This may include details about registered sex offenders, their location, and any applicable restrictions or guidelines. Furthermore, if you are looking for information about inmates in custody at the Ellis County Jail, the website offers a search feature that allows you to look up individuals who are currently detained.
Ellis County Sheriff's Office
300 South Jackson Street
Waxahachie, Texas 75165
(972) 825-4901
Ellis County Clerk — The Ellis County Clerk's website is a valuable resource for accessing various types of information, including records of both criminal and civil cases. Visitors can search for and access relevant court records through the website. Additionally, the website provides recent alerts, which can include important updates or announcements from the county clerk's office. These alerts may pertain to changes in procedures, upcoming events, or other relevant information for the public. Another feature of the website is the ability to pay fines owed to the county. This convenient online payment system allows individuals to easily and securely settle their fines or fees directly through the website. For more specific and up-to-date information about the services offered by the Ellis County Clerk's office, as well as access to the records, alerts, and payment features, I recommend visiting the official website of the Ellis County Clerk.
Rockwall County Clerk
109 South Jackson Street
Second Floor / Ground Floor
Waxahachie, Texas 75165
(972) 825-5070
Areas In and Around Ellis County
Alma, Avalon, Bardwell, Bristol, Cedar Hill, Crisp, Ennis, Ferris, Forreston, Garrett, Glenn Heights, Grand Prairie, Ike, Italy, Lancaster, Mansfield, Maypearl, Midlothian, Milford, Oak Leaf, Ovilla, Palmer, Pecan Hill, Rankin, Red Oak, Rockett, Telico, Venus, and Waxahachie.
Ellis County Zip Codes
75101, 75119, 75120, 75125, 75146, 75152, 75154, 75165, 75167, 75168, 76041, 76064, 76065, 76084, 76623, 76626, 76641, 76651, 76666, and 76670.
Find an Ellis County Defense Lawyer | Law Offices of Richard C. McConathy
Contact the Law Offices of Richard C. McConathy today at (972) 445-4300 for a consultation about your alleged offense in Irving, Dallas, Carrolton, Richardson, and surrounding areas of Ellis County, Texas. Our firm will work to get your criminal charges reduced or dismissed.