A Third or Subsequent DWI offense can result in a felony conviction, which can permanently limit educational and occupational opportunities, limit an individual's right to vote in Texas, prevent an individual from possessing or owning a gun, and/or create a criminal record.
Texas law requires Dallas County courts to order an individual who has been convicted of a third DWI offense in certain situations to install and maintain a "deep-lung breath analysis mechanism" in any car they own or operate. This device is known as an ignition interlock device and requires the driver of a car to not have any alcohol in their breath before the vehicle will start. The device also usually requires the driver to blow in the machine while the person is driving to ensure they have not been drinking and driving.
Warning: If you have refused to submit to chemical testing or failed a blood or breath intoxication test for DWI, you only have 15 days to request an administrative license suspension to get your license back.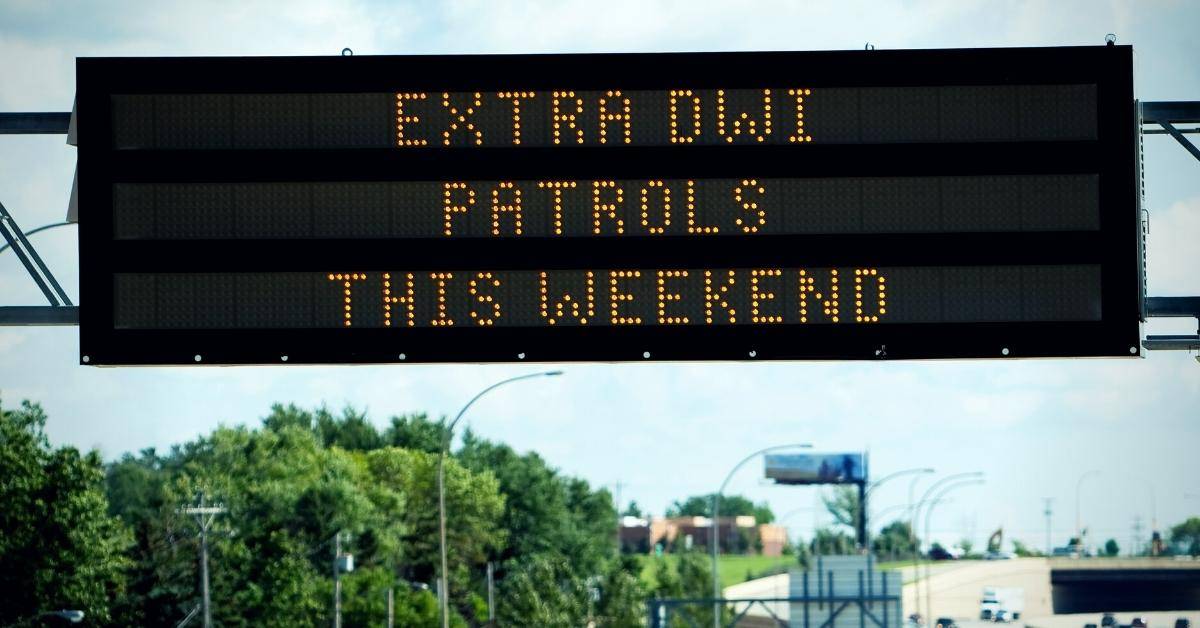 Dallas Third DUI Lawyer
If you have been charged with a third DWI in Dallas, or any of the surrounding areas in Texas, including Garland, Irving, Grand Prairie, Denton, Plano, McKinney, Fort Worth, Arlington, Mesquite, Decatur, Terrell, Weatherford, Carrolton, Richardson, Lewisville, Sherman, Rockwall, Burleson, Waxahachie or Frisco, contact Law Offices of Richard C. McConathy.
Attorney Richard McConathy is knowledgeable in all areas of third or subsequent DWIs and will make every effort to find defenses applicable to your particular situation or mitigating factors to have your charges reduced or even dismissed. Call Law Offices of Richard C. McConathy for a free consultation at (972) 233-5700 about your alleged third DWI offense.
---
Dallas Third DWI Information Center
---
Third DWI Defined in Dallas
According to Tex. Pen. Code Ann. § 49.04, an individual can be charged with a DWI in if they operate a motor vehicle in a public place while they are intoxicated.
An individual can be charged with a third DWI offense under Tex. Pen. Code Ann. § 49.09(b) if they have previously been charged and convicted with at least two of the following offenses:
---
Intoxicated Definition According to Texas Law
Under Tex. Pen. Code Ann. § 49.01(a)(2), "intoxicated" is defined as not being able to use normal mental or physical faculties because of the use of alcohol, any drug, or any combination of alcohol and drugs. Intoxicated can also mean having an alcohol concentration of .08 or more.
Normal faculties are defined as anything that an individual does on a daily basis with little or no though, e.g. walking, talking, basic motor skills, going to the bathroom, and standing.
If an individual has an alcohol concentration that is .08 or more, they are considered per se intoxicated under Texas law. This means even if they can drive a vehicle and their normal faculties are not impaired, they can automatically be arrested by a law enforcement officer if their alcohol concentration is .08 or higher.
---
Texas Legal Definition of Operating a Motor Vehicle
A motor vehicle is defined in section 49.01(3) as any device used for transporting people or property, except something is solely used on rails or tracks, e.g. a railroad.
Actual physical control of the vehicle is required for a person to operate the motor vehicle. Therefore, the individual must be in the vehicle or near the vehicle, and be capable of operating the vehicle, regardless of whether they were actually operating the vehicle when they were arrested. 
---
Texas Penal Code Definition of Alcohol Concentration Level
The Texas Penal Code defines alcohol concentration in section 49.01(1) as the number of grams of alcohol per 210 liters of breath, 100 milliliters of blood, or 67 milliliters of urine. Similar terms to alcohol concentration are breath alcohol concentration, blood alcohol concentration and BAC.
Texas' legal limit is .08, which is a very low limit and can often be reached when a person drinks only a few alcoholic beverages.
A man in Texas who drinks five drinks in one hour and weighs 240 pounds will likely have a BAC of .08, which puts him at the legal limit, and will probably result in an arrest for DWI if he drives after drinking. Even if he only has three drinks, his BAC is probably around .05, which can impair his normal faculties and still result in an arrest if he is pulled over on suspicion of DWI.
If a woman weighs 160 pounds and drinks three drinks in one hour, her BAC is likely at .09, which will automatically result in an arrest if she is pulled over on suspicion of driving while intoxicated.
One drink is defined as a 1.5 ounce shot of 80 proof liquor (40% alcohol by volume), one 12 ounce beer (4.5% alcohol by volume), or one 5 ounce glass of wine (12% alcohol by volume).
---
Third DWI Penalties in Texas
A third DWI in Texas can result in a third-degree felony charge, which is punishable by a mandatory minimum term of two years and a maximum term of ten years in prison. Additional penalties for a third DWI can include the following, but are not limited to:
A fine up to $10,000,
Attendance at a DWI repeat offenders class,
Community service up to 1,000 hours,
Completion of an approved alcohol or drug education program,
Counseling for alcohol or substance abuse,
Court costs,
Driver's license suspension from 180 days to two years, and/or
Installation of an ignition interlock device.
An individual who receives a third DWI in Texas within five years of any previous DWI offenses will instead receive a driver's license suspension from one to two years, according to Tex. Transp. Code Ann. § 521.344.
An ignition interlock device is only mandatory for a third DWI offense that was committed within five years of the most recent preceding DWI offense.
---
Resources for a Third DWI Offense in Dallas
Texas Constitution and Statutes – This link is to section 49.09(b) of the Texas Penal Code, which defines a 3rd driving while intoxicated offense in Texas and the potential penalties for a conviction. The Texas Penal Code contains all of the criminal laws in Texas; Chapter 49 pertains to all of the state's intoxication laws.
Dallas County District Clerk – This link provides individuals access to their criminal records and criminal case information, miscellaneous court information and resources about the justice system throughout Dallas County. The Criminal District Courthouse is located at:
Frank Crowley Criminal Building
133 N. Riverfront Blvd.
Dallas, Texas 75207
Phone: (214) 653-5960 
Texas Department of Transportation – This Texas government department provides for safe, effective and efficient driving and transportation of people throughout the state. This website provides access to driver's license information, vehicle registration, certain driving laws in Texas and resources for driving in Texas. A local Dallas County office is located at:
12000 Greenville Ave.
Dallas, Texas 75243
Phone: (972) 479-9747
---
Find a Dallas Third DWI Attorney | Law Offices of Richard C. McConathy
Contact Law Offices of Richard C. McConathy today for a consultation about your third drinking and driving offense throughout Dallas County in Texas. Richard McConathy is an experienced Dallas criminal defense lawyer who will make every effort to help you achieve the best possible outcome in your unique situation.
Call (972) 233-5700 or submit an online form for a consultation about your alleged third DWI in Fort Worth, Dallas County, Wise County, Kaufman County, Parker County, Grayson County, Denton County, Collin County, Tarrant County, Rockwall County, Johnson County, Ellis County, or nearby areas.
---