In the state of Texas, it's illegal to drive with a blood-alcohol content above the legal limit. But what many don't realize is that you can still face criminal charges if you're driving while even slightly impaired.
This leaves a great deal of power in the hands of the law enforcement officer who pulls you over. You can be arrested based on various visual clues that lead the officer to believe you're under the influence and unfit to drive on Texas roads and highways.
It's important to know the laws regarding driving while intoxicated and how law enforcement is trained to look for suspected drunk drivers. Understanding these things will better prepare you to fight criminal impaired driving charges.
Dallas Impaired Driving Attorney
The penalties for impaired driving could change the way you live your life. You could temporarily lose your driving privilege, not to mention your freedom. To ensure you are positioned in the most favorable way to fight, reduce, or dismiss these charges, you should contact a qualified criminal defense attorney. 
The Law Offices of Richard C. McConathy focuses on cases involving operating a vehicle while under the influence. They have a solid track record of success evidencing their knowledge and effectiveness as attorneys. Since 2002, they have been committed to providing excellent client service and protecting the rights of thousands of clients. An aggressive and dedicated legal counsel increases your chances of reducing or dismissing your charges.
To discuss your options with the attorneys at Law Offices of Richard C. McConathy, call (972) 233-5700 or send an online message to schedule a free consultation. The Law Offices of Richard C. McConathy proudly represents individuals accused of impaired driving in the North Texas counties of Dallas, Collin, Rockwall, Ellis, and many others.
---
Dallas Impaired Driving Information Center
---
Impaired Driving under Texas Law
The offense of impaired driving can be found in the Texas Penal Code, specifically in section 49.04. This section states that a person commits a driving while intoxicated offense if they are found to be intoxicated while operating a motor vehicle in a public place.
If it is shown that an analysis of a specimen of the person's blood, breath, or urine showed an alcohol concentration level of 0.15 or more at the time the analysis was performed, the offense is a Class A misdemeanor.
If the person operating the motor vehicle had an open container of alcohol in their immediate possession, the offense is a Class B misdemeanor.
There are also separate and more severe charges for driving while intoxicated with a child passenger. Texas Penal Code Section 49.045 states a person commits this offense if:
the person is intoxicated while operating a motor vehicle in a public place; and
a passenger younger than 15 years of age is in the vehicle with the person.
---
Marijuana Impaired Driving Arrest
Texas's laws concerning driving while intoxicated are overwhelmingly used to charge drunk-driving offenders. However, many drivers don't realize that they can be arrested on DWI charges even when they haven't had a drop to drink.
In fact, driving while intoxicated by any substance that impairs your mental and physical capability can land you behind bars. Marijuana is one of the most frequently used drugs. If you get high and go for a drive, you're at risk of getting arrested for impaired driving.
A traffic stop for marijuana DWI generally follows the same procedural flow as a standard, alcohol-involved DWI stop. You'll be asked to submit to a series of field sobriety tests as well as a portable breath test (PBT). You may refuse the field sobriety tests without consequence. You also have the right to refuse a PBT, though your license will be placed immediately under administrative suspension. You'll also be arrested and taken into custody.
Since a breath test isn't effective at identifying intoxicants other than alcohol, the police will want to conduct a blood test. This test will reveal the presence of THC, prescription pills, and any other intoxicants in your body.
The test results aren't conclusive, though. THC, one of the primary psychoactive ingredients in marijuana, lingers in your body sometimes for months after your high has passed. So while you may test positive for THC, it could also be true that you were stone-cold sober at the time of your marijuana DWI arrest.
A skilled attorney will know how to present an effective defense if you're arrested for driving while impaired by marijuana.
---
Penalties for Impaired Driving in Fort Worth
According to Texas Penal Code Section 49.04, impaired driving or driving while intoxicated is considered a Class B misdemeanor. The maximum penalties if convicted are 180 days in jail and $2,000 in fines. This is in addition to the required 72-hour confinement after arrest.
If it is found that you have a BAC of .15 or more, the charge will be increased to a Class A misdemeanor. This charge carries a maximum penalty of one year in prison and a $4,000 fine.
If there was a minor under the age of 15 in the car at the time of the arrest, it is considered a state jail felony. A guilty verdict for this crime could result in a term of imprisonment between 180 days and 2 years. In addition to confinement, you could also be fined up to $10,000.
---
Dallas BAC Information
The legal alcohol limit in Texas is an alcohol concentration of 0.08 or higher. This is commonly referred to as blood-alcohol concentration or blood-alcohol content (BAC). Alcohol concentration is defined under Texas Penal Code Section 49.01(1) as the number of grams of alcohol per 210 liters of breath, 100 milliliters of blood, or 67 milliliters of urine.
For example, if a woman in Texas drinks one drink in one hour and weighs 100 pounds, her BAC is likely at 0.05. this is three one-hundredths away from the legal limit. If she consumes two drinks in one hour, her BAC is probably around 0.09. This puts her over the legal limit, and she will probably be arrested for DWI if she operates a motor vehicle.
A man who weighs 180 pounds and drinks four drinks in one hour likely has a BAC of 0.08. This puts him at the legal limit, and he is also likely to be arrested for DWI if he is pulled over while driving.
A "one-drink serving" in Texas can be measured using the following examples:
1.5-ounce shot of 80-proof liquor (or 40% alcohol by volume)
one 12-ounce beer (or 4.5% alcohol by volume
one 5-ounce glass of wine (or 12% alcohol by volume)
---
Plano Impaired Driving Legal Resources
Texas Department of Motor Vehicles – The Texas Department of Motor Vehicles (DMV) is responsible for registering and titling vehicles in the state. The DMV also regulates motor carrier operating authority, helps law enforcement agencies reduce auto theft, and increases public driving awareness. The local physical address is:
Texas Dept. of Motor Vehicles
1925 E. Beltline Rd., Suite 100
Carrollton, Texas 75006
Phone: (972) 417-0884
Mothers Against Drunk Driving – Mothers Against Drunk Driving (MADD) is an American non-profit organization focused on drunk driving prevention and education. This site provides extensive information on drunk driving, underage drinking and victim services. Also included is detailed information on state statistics, understanding blood-alcohol content, and the various law enforcement programs currently in effect.
Texas Penal Code – This links to all the sections of the Texas Penal Code, which contains every statute and law that is in the books currently. Chapter 49 is the primary section for information on intoxication and alcoholic beverage offenses, including exact definitions and charges.
---
Find a Dallas County Impaired Driving Arrest Lawyer | Law Offices of Richard C. McConathy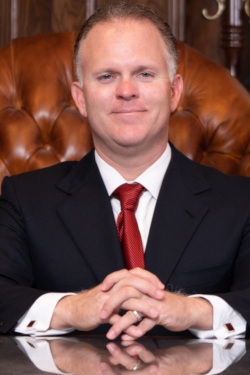 Texas law enforcement has adopted a hardline stance toward drunk driving. You can be stopped and arrested for showing even the slightest impairment. The police treat DWI as a serious offense, and the penalties are a headache that you'll want to fight to avoid.
If you or a loved one have been charged with impaired driving or driving while intoxicated in North Texas, take the necessary steps to protect yourself. Contact a qualified and experienced criminal defense attorney. The Dallas criminal defense attorneys of the Law Offices of Richard C. McConathy have represented countless individuals in DWI-related offenses since 2002. They will use their extensive legal knowledge to provide you with the best possible legal representation.
Schedule a free consultation with the Law Offices of Richard C. McConathy today. The lawyers of the Law Offices of Richard C. McConathy proudly represent individuals in and around North Texas counties such as Johnson, Ellis, Kaufman, Rockwall, and the surrounding areas.
---
This article was last updated on Tuesday, January 29, 2019.