Location of the Law Offices of Richard C. McConathy
800 W Airport Fwy #1100
Irving, TX 75062
Hours of Operation
| | |
| --- | --- |
| Monday | 8:00 am – 5:00 pm |
| Tuesday | 8:00 am – 5:00 pm |
| Wednesday | 8:00 am – 5:00 pm |
| Thursday | 8:00 am – 5:00 pm |
| Friday | 8:00 am – 5:00 pm |
| Saturday | Closed |
| Sunday | Closed |
Due to the increased traffic on the roadways in the aftermath of the new Dallas Cowboys stadium, law enforcement has also stepped up its game and is aggressively pursuing individuals who they believe are committing criminal acts.
With this being the case, if you have been charged with a criminal or DWI-related offense in Irving, it is vital that you work with an experienced and knowledgeable criminal defense attorney during this difficult and stressful time in your life.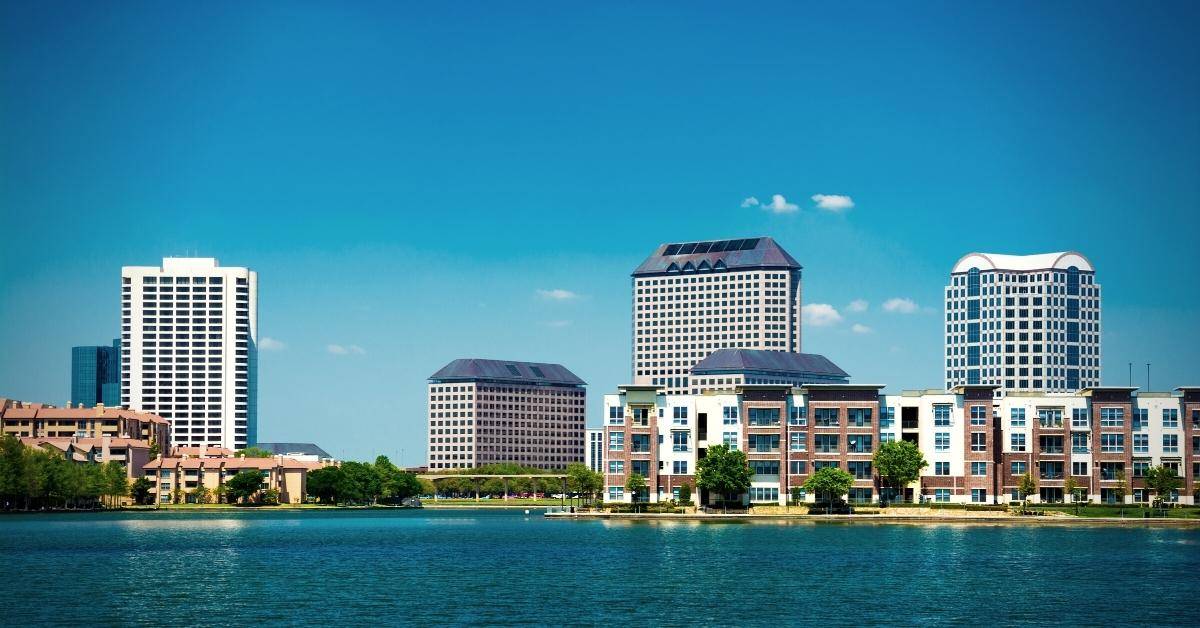 Criminal Defense Lawyer in Irving, Dallas, Carrolton, Richardson, TX
Considering all the negative ramifications that follow a criminal conviction in Texas, having legal counsel to provide you with important information while effectively representing you throughout the entire process is of paramount importance with regard to the eventual outcome of your case.
Richard C. McConathy is a criminal defense attorney who has extensive experience representing individuals who have been charged with DWI and criminal offenses since the firm was created in 2002. The legal team is committed to making certain your individual rights are protected while framing a defense strategy that takes all factors into account, increasing your chances of a favorable verdict.
The attorneys at Law Offices of Richard C. McConathy have defended thousands of DWI and criminal cases that regularly result in case dismissals or not-guilty verdicts. This dedication to providing excellent client service and representation has allowed the firm to help many individuals in a similar situation as you get out from under the suffocating weight of a pending criminal charge and move on with their life.
Call (469) 301-1185 or send an online message to schedule a free and confidential consultation to go over the detail of your pending case with the attorneys at Law Offices of Richard C. McConathy today.
Criminal Offenses in Irving
Along with their extensive experience in DWI-related cases, Law Offices of Richard C. McConathy works on many different areas of criminal law, including traffic offenses where alcohol is not involved. In addition to this, they have a great deal of experience in working on domestic issues and family violence charges. With the tendency for domestic charges to be false or fabricated, having a criminal defense attorney will allow you to effectively argue your case and refute the exaggerated allegations. This family focus also continues with their work on juvenile crimes, like minors in possession of alcohol and the use of a fake ID.
Drug/narcotics charges are another main area of focus, along with marijuana offenses, such as possession and cultivation. Additionally, they also work with those accused of violent crimes, such as assault, property crimes, theft offenses, and firearm/weapon charges.
White-Collar crime, such as credit card fraud and identity theft is also a relatively large portion of their casework. These are specific, non-violent cases that require the well-informed legal counsel that you will receive at this firm. In addition to representing those currently involved in the criminal process, they also work on cases that involve violation of probation, along with a focus on record sealing/expunging criminal arrest histories for their clients.
Irving DWI Defense Lawyer
In order to protect the safety of others, the state of Texas can legally suspend the driver's license of individuals who are convicted of drunk driving. The duration of their driver's license suspension depends on the circumstances of their offense. If the offender has multiple DWI convictions or someone was killed as a result of the offense, the suspensions will be enhanced. The suspensions are as follows:
First DWI offenses – 90 days to one year
Second or subsequent DWI offenses – 180 days to two years
Second or subsequent DWI offenses within five years of the preceding offense – one to two years
Second or subsequent DWI Assault within five years – 90 days to one plus an additional one year
First DWI manslaughter – 180 days to two years
Second or subsequent DWI manslaughter within ten years – one to two years
Under 21 DWI – one year
In order to avoid having your driver's license suspended, it is vital that you immediately contact a knowledgeable DUI/DWI attorney who can defend you against your charges. Contact Law Offices of Richard C. McConathy, and let these Irving DWI defense lawyers fight for you.
Irving Legal and Law Enforcement Resources
Texas Constitution and Statutes – Penal Code – This website contains all of the driving while intoxicated (DWI) statutes in Texas. DWI offenses are listed in Chapter 49 of the Texas Penal Code, which is entitled "Intoxication and Alcoholic Beverage Offenses."
Irving Police Department – The Irving Police Department (IPD) serves the citizens of Irving by decreasing crime and disorder through proactive measures, building effective community partnerships, increasing operational efficiency, and improving motorist safety. The Irving Police Department is located at:
Irving Police Department – South Station 305 N. O'Connor Road Irving, Texas 75061 Phone: (972) 273-1010
United State District Court – Northern Texas – This site offers information on the United States District Court, specifically for the Northern District of Texas, which encompasses Dallas, Fort Worth, Abilene, Amarillo, Lubbock, and San Angelo. The primary functions of this court include maintaining records, providing case information, explaining court procedures, providing courtroom management, and administrative support.
U.S. District Court Clerk's Office1100 Commerce St.Room 1452Dallas, Texas 75242Phone: (214) 753-2200
Find an Irving Criminal Defense Attorney | Law Offices of Richard C. McConathy
Contact Law Offices of Richard C. McConathy today for a consultation about your alleged DWI offense throughout Irving in Texas. Richard C. McConathy is an experienced Irving DWI lawyer who will make every effort to help you avoid the most serious penalties and repercussions of your alleged offense. 
Contact the Law Offices of Richard C. McConathy today at (469) 301-1185 for a consultation about your alleged offense in Irving, Dallas, Carrolton, Richardson, and surrounding areas of Dallas County, Texas. Our firm will work to get your criminal charges reduced or dismissed.