While it is the smallest county by size in Texas with an area of just 129 square miles, Rockwall County is one of the wealthiest counties in the Lone Star State and one of the fastest-growing counties in the entire country. The county's access to major roadways such as Interstate 30, U.S. Highway 67, Texas State Highway 66, Texas State Highway 205, and Texas State Highway 276 makes driving while intoxicated (DWI) arrests a very common occurrence in Rockwall County.
If you have been charged with DWI or another criminal offense in Rockwall County, it is important to contact a criminal defense attorney who can investigate your arrest and work to defend your rights. Law Offices of Richard C. McConathy defends clients all over Rockwall County against DWI charges and other criminal offenses.
Criminal Defense Lawyer in Rockwall County, TX
Any type of criminal conviction can have a dramatic impact on your personal and professional life. Law Offices of Richard C. McConathy represents residents of Rockwall County as well as people who were arrested there.
Richard C. McConathy has helped thousands of Texans facing DWI penalties get the charges against them reduced or completely dismissed. In addition to drunk driving offenses, he also represents clients accused of drug charges, marijuana offenses, property crimes, violent crimes, and sexual offenses.
The attorneys at Law Offices of Richard C. McConathy are admitted to practice in state courts throughout Texas as well as the United States District Court for the Northern District of Texas. We also assist clients with violations of probation, student disciplinary hearings, and sealing or expunging criminal records.
Contact the Law Offices of Richard C. McConathy today at (972) 233-5700 for a consultation about your alleged offense in Rockwell County, Texas. Our firm will work to get your criminal charges reduced or dismissed.
Rockwall County DWI Defense Attorney
Law Offices of Richard C. McConathy of proud of its 91% success rate over the last dozen years on DWI cases announced ready for trial. We understand the tremendous burden that driver's license suspensions place on alleged offenders and our lawyers handle such DWI offenses as:
If you were arrested for DWI in Rockwall County, you should immediately seek legal representation. Law Offices of Richard C. McConathy will aggressively fight the charges against you and diligently work to obtain the most favorable outcome to your case.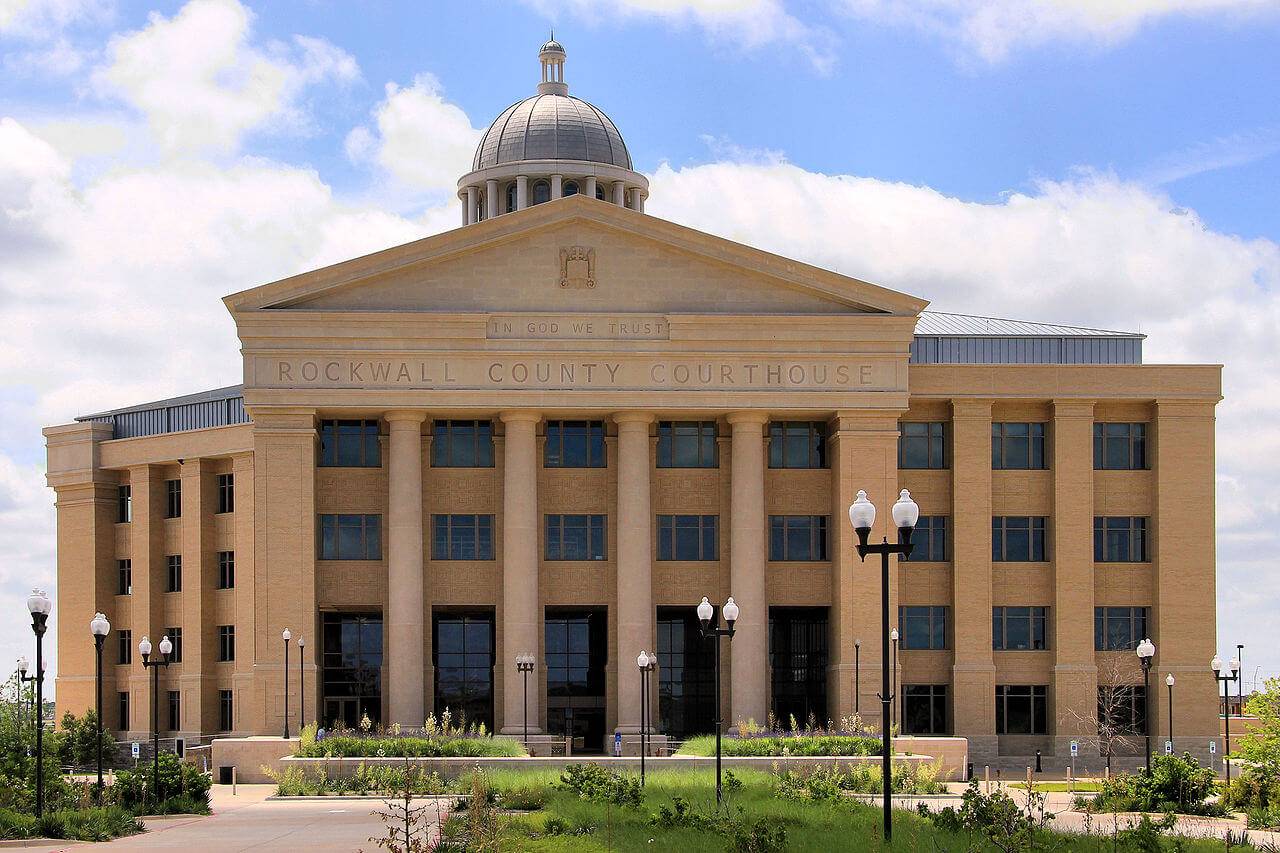 Criminal Offenses in Rockwall County
In addition to DWI cases, Law Offices of Richard C. McConathy also helps clients with many other areas of criminal law. This includes other traffic offenses such as reckless driving, leaving the scene of an accident, driving with a suspended license, and vehicular manslaughter, in addition to many other charges.
We also have extensive experience with state and federal drug/narcotics charges, including offenses relating to possession, delivery, cultivation, or trafficking. Our attorneys handle other serious criminal allegations like family/domestic violence, firearm/weapon offenses, and sexual offenses.
Law Offices of Richard C. McConathy defend clients against misdemeanor offenses like shoplifting or violations of protective orders as well as white-collar crimes like credit card fraud or identity theft. Our firm fights on behalf of defendants in many Rockwall County criminal cases.
Our firm defends people accused of various driving while intoxicated (DWI) offenses, including boating while intoxicated, commercial vehicle DWI, drug related DWI, DWI with bac over .15, DWI with child passenger, DWI with property damage, felony DWI, flying while intoxicated, first DWI, impaired driving, intoxication assault, intoxication manslaughter, juvenile or underage DWI, second DWI, and third or subsequent DWI. We assist clients with bail bonds, deferred adjudication, the driver responsibility program, driver's license procedures, DWI community supervision, DWI penalties, DWI record expunging, DWI reduction, DWI roadblocks or checkpoints, DWI testing, DWI trials, motions for nondisclosure, pretrial diversion programs, and SR-22 or motor vehicle insurance.
Common kinds of drug cases we handle include cocaine charges, drug conspiracy, drug manufacturing, drug trafficking, felony drug possession, fentanyl crimes, heroin charges, internet drug sales, MDMA or ecstasy arrests, methamphetamine crimes, possession of a controlled substance (drug possession), possession of a dangerous drug, possession of drug paraphernalia, possession with intent to sell, prescription drug fraud, and synthetic drugs. Family violence cases we handle include aggravated domestic assault, assault by strangulation, bigamy, child abandonment or endangerment, child abuse, continuous violence against the family, domestic assault, endangering a child, harassment, injury to a child, interference with 911, interference with child custody, leaving a child in a vehicle, protective order hearings, stalking or aggravated stalking, strangulation, and violations of protective orders.
We handle various federal cases, including federal drug crimes, federal internet crimes, federal kidnapping, federal sex crimes, federal weapons crimes, federal white collar crimes, human trafficking, sex trafficking, and three strikes law cases. Our common firearms and weapons cases often include unlawfully carrying a weapon, firearm smuggling, possession of a firearm by a convicted felon, possession of a firearm while intoxicated, and unlawful possession of a firearm.
Property crimes we assist people with include arson, burglary, burglary of a vehicle, criminal mischief, criminal mischief charge, and criminal trespass. We also handle sex offenses such as aggravated sexual assault, child pornography, child sexual abuse, continuous sexual abuse of a child, disclosure of intimate material, failure to register as a sex offender, improper relationship between educator and student, indecency with a child, indecent exposure, invasive visual recording, obscenity, online solicitation of a minor, prohibited sexual conduct, prostitution or solicitation, public lewdness, rape, revenge porn, statutory rape, sexual assault, sexual coercion, and voyeurism.
Theft offenses we handle include auto theft, robbery or aggravated robbery, shoplifting or retail theft, shoplifting instruments, theft or larceny, theft by check, and theft of services. We also handle such traffic crimes as aggravated assault with a motor vehicle, driving while license suspended, failure to stop, fleeing and eluding, habitual traffic violator, leaving the scene of an accident, racing on a highway, reckless driving, and vehicular homicide or manslaughter.
We handle such violent crimes as aggravated assault, aggravated kidnapping, assault charges, assault with a deadly weapon, deadly conduct, disorderly conduct, endangering a child, false accusations of violent crimes, injury to a child elderly individual or disabled person, injury to an elderly or disabled person, kidnapping, manslaughter, robbery, terroristic threats, and unlawful restraint. White collar crimes we handle include bad check, credit card fraud, forgery, identity theft, insurance fraud, medicaid fraud, and money laundering.
The law office will also work with individuals who may have already been convicted and are accused of violation of probation, or if they need their arrest record sealed or expunged. You can rest assured, that no matter what the case, you will be well represented by the aggressive and professional attorneys at the Law Offices of Richard C. McConathy.
Rockwall County Legal and Law Enforcement Resources
Rockwall Municipal Court — The Rockwall Municipal Court is responsible for handling various legal matters related to offenses that occur within the city of Rockwall. The court has the authority to issue warrants for individuals who fail to appear in court or comply with court orders. These warrants may be issued for various reasons, such as failure to pay fines or failure to appear for scheduled court hearings. The court is responsible for collecting fines and fees related to offenses occurring within the city. This includes traffic violations, city ordinance violations, and other Class C Misdemeanors. Individuals who receive citations or are convicted of offenses are required to pay their fines as determined by the court. The court reports convictions for offenses to the appropriate agencies and databases, ensuring that accurate records are maintained. This information is important for law enforcement, background checks, and other legal purposes. The Rockwall Municipal Court conducts hearings and trials for cases involving Class C Misdemeanors and city ordinance violations. The court follows due process and ensures that individuals have the opportunity to present their case, provide evidence, and defend themselves against the charges.
The City of Rockwall Municipal Court
2860 State Highway 66
Rockwall, Texas 75087
(972) 771-7788
Rockwall Police Department — The Rockwall Police Department is a law enforcement agency that serves the city of Rockwall, Texas. The Rockwall Police Department operates round the clock, ensuring that there are officers available at all times to respond to emergencies and enforce the law. While the police department operates 24/7, administrative and support functions, such as records requests, administrative inquiries, and non-emergency services, are typically available during normal business hours, which are 8 a.m. to 5 p.m., Monday through Friday. Individuals can file police reports with the Rockwall Police Department for various incidents, such as theft, property damage, or other non-emergency crimes. This allows residents to report incidents and provide necessary information for further investigation. The department facilitates the reporting of traffic accidents within the city. If you are involved in a minor accident without injuries or significant damage, you may be able to file a report online or in person at the police department. The Rockwall Police Department is responsible for responding to both emergency and non-emergency situations. In case of emergencies, such as crimes in progress, life-threatening situations, or accidents with injuries, residents should call 911. For non-emergencies, such as noise complaints or non-life-threatening incidents, individuals can contact the non-emergency police number provided by the department. The Rockwall Police Department plays a crucial role in maintaining public safety and enforcing the law in the city of Rockwall.
Rockwall Police Department
205 West Rusk Street
Rockwall, Texas 75087
(972) 771-7714
Rockwall County Clerk — The Rockwall County Clerk is responsible for maintaining various records related to criminal cases, civil cases, probated estates, and guardianships in Rockwall County, Texas. The County Clerk maintains and preserves records for criminal cases, civil cases, probated estates, and guardianships. These records serve as an important historical and legal reference for the county. The Rockwall County Clerk's website provides a judicial records search feature, allowing individuals to search for criminal and civil cases, hearings, and records of the Rockwall Sheriff's Office. This search function provides access to relevant information and documentation pertaining to legal matters within the county. By visiting the Rockwall County Clerk's website, individuals can access public records and documents related to criminal and civil cases, probated estates, and guardianships. This enables residents, attorneys, and other interested parties to obtain necessary information for legal purposes or personal research. It is important to note that accessing certain records may require appropriate authorization or adherence to specific procedures outlined by the Rockwall County Clerk's office. 
Rockwall County Clerk
1111 East Yellowjacket Lane
Suite 100
Rockwall, Texas 75087
(972) 204-6300
Find A Rockwall County Defense Lawyer | Law Offices of Richard C. McConathy
Contact the Law Offices of Richard C. McConathy today at (972) 233-5700 for a consultation about your alleged offense Rockwell County, Texas. Our firm will work to get your criminal charges reduced or dismissed.