Urine tests are rarely used in Texas driving while intoxicated (DWI) cases unless police officers suspect alleged offenders may be under the influence of controlled substances. In such cases, urinalysis can be considered less invasive and less complicated than blood testing.
Urine tests, however, are generally viewed as being the least reliable of the three major chemical tests. Even when a person tests positive for a controlled substance, there may be any one of a number of factors that call into question the validity of the result.
DWI Urine Tests Defense Lawyer in Irving, Dallas, Carrolton, Richardson, TX
If you were arrested for DWI in North Texas, contact the Law Offices of Richard C. McConathy today at (972) 233-5700 for a consultation about your alleged offense in Irving, Dallas, Carrolton, Richardson, and surrounding areas of Dallas County, Texas.
Richard McConathy and Brian Bolton are skilled criminal defense attorneys in Dallas who can review and challenge urinalysis results in order to possibly get criminal charges reduced or dismissed. You can have our lawyers review your case when you call (972) 233-5700 to take advantage of a free initial consultation.
When Urine Tests Are Used in Dallas County DWI Cases
All motorists in Texas are deemed to have given their "implied consent" under Texas Transportation Code § 724.011 to submit to the taking of one or more specimens of their breath or blood for analysis to determine the presence in their bodies of a controlled substance, drug, dangerous drug, or other substance. Urine tests are rarely used for the purposes of determining an alleged offender's blood alcohol concentration (BAC), but they are more common when people are suspected of driving under the influence of a controlled substance.
In some cases, police officers may request that an alleged offender submits to a urine test after a breath or blood test has revealed a BAC of less than the 0.08 percent needed to charge the driver with DWI. Authorities may initially request that alleged offenders provide urine samples when they believe it is evident that the motorist is more likely impaired by an illegal drug than alcohol.
Urine tests can be generally preferable for law enforcement agencies because they are typically the most economical and accurate determinants of the presence of controlled substances. The major problem with urinalysis, however, is that the presence of an illegal drug in an alleged offender's sample does not necessarily mean that the person was under the influence of that controlled substance at the time of the alleged offense.
Common Urinalysis Issues in Texas DWI Cases
Whether an alleged offender is charged with an alcohol-related or drug-related DWI as the result of a urine test, it is still important to have an experienced criminal defense attorney review how the test was conducted and how the sample was handled. Several kinds of common errors or oversights can contribute to false positives or other misleading results that justify having the test result made inadmissible as evidence in a criminal case.
Some of the most frequent issues with urinalysis in North Texas DWI cases include, but are not limited to:
Chain of custody issues;
Contaminated sample;
False-positive as the result of legal prescription or over-the-counter medication;
Faulty or expired testing kit;
Improper storage of sample;
Labeling or sealing issues;
Sample too diluted; or
Tampering with the specimen.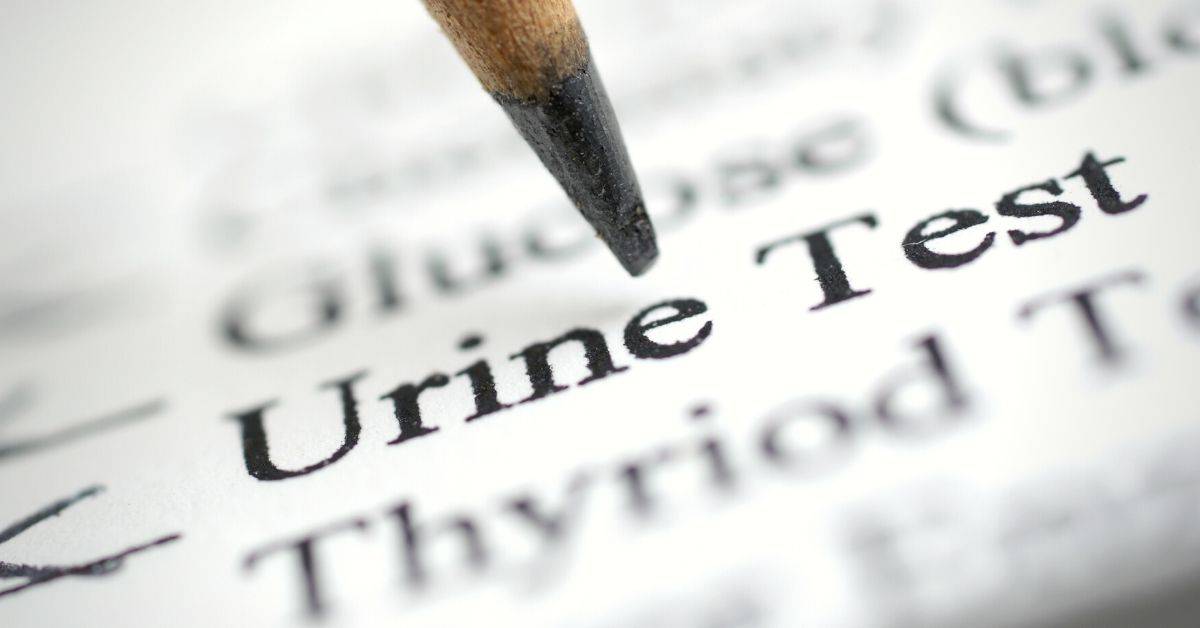 Dallas County DWI Urine Test Resources
Urine Drug Testing: Approaches to Screening and Confirmation Testing — View a report that examines multiple issues inherent to urinalysis. The report covers the detection times of some common controlled substances in urine tests. It identifies some of the disadvantages of urine drug testing as drug levels in urine do not correlate well with levels in other body fluids; drug levels may vary widely depending on fluid intake, voiding pattern, and time-lapse since drug intake; urine drug excretion continues after physiologic effect of the drug ceases, resulting in lack of correlation of drug level with intoxication; may be difficult to obtain specimen if test subject cannot void (catheterization?); urine specimens are easily substituted, diluted, or adulterated; direct observation may be an invasion of privacy, and urine may be unstable if not properly handled and stored.
The Marijuana Detection Window | National Drug Court Institute (NDCI) — The NDCI is a nonprofit organization supported by the White House Office of National Drug Control Policy that is involved in sculpting the movement of drug courts within the United States. In April 2006, the NDCI published this report examining some of the issues that arise with cannabinoid detection in urine samples. You can learn more about the different variables that can impact test results, client detoxification, and the abstinence baseline.
Find A Dallas County Defense Attorney for DWI Urine Test Charges | Law Offices of Richard C McConathy
Were you arrested for DWI in North Texas as the result of a urine sample you provided? You should contact Law Offices of Richard C. McConathy as soon as possible for help exploring all of your legal options.
Contact the Law Offices of Richard C. McConathy today at (972) 233-5700 for a consultation about your alleged offense in Irving, Dallas, Carrolton, Richardson, and surrounding areas of Dallas County, Texas.